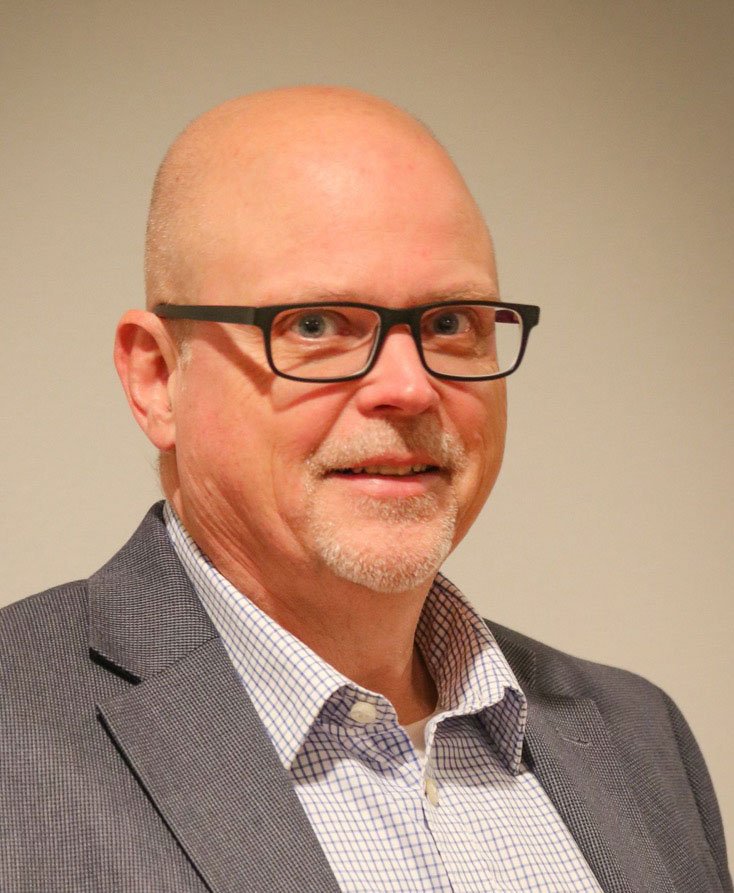 Trying to capture everything our newest consultant, Rick Ruzga, brings to our operations team in just a few short paragraphs is a tall order. After all, he's worked at companies of all sizes in a wide variety of roles, manufactured everything from hot dogs to helicopters and mastered every management trend of the last three decades—including learning the Kaizen method of lean manufacturing directly from Shingijutsu, the group that transformed Toyota, and Six Sigma while at GE Healthcare.
Find Ruzga's impressive list of skills, experiences, certifications and education here.
Then, learn how that list translates into a powerful new resource for Wisconsin manufacturers with the following.
He has a strong track record with company transformations
When WMEP clients reach out to the operations excellence team, they typically have a big challenge they need help with—like how to improve lead times, cut costs or increase output— with the ultimate goal of becoming more profitable. As someone who has both a technical background and extensive experience in leadership roles, Ruzga brings a unique perspective and an invaluable range of skills and experience.
He's worked through acquisitions, significant growth spurts and a once-in-a-lifetime pandemic. Ruzga knows what levers to pull to help manufacturers achieve success with the challenges they face.
A key contributor to Ruzga's success: His ability to work well with staff at all levels. Ruzga is an exceptional coach and sounding board for C-suite staff—having experienced and successfully managed through the challenges they face. And he's just as good at leading shop floor projects and connecting well with staff on the line.
"I've worked at upwards of 150 different locations, across four continents, and because of that I don't see the world through a single filter," said Ruzga. "I have a lot of experiences to choose from to meet the needs of WMEP's clients."
He understands the importance of asking good questions—and listening to the answers
When Ruzga meets a new client, his first objective is to understand their current perceptions. "It's common for people to have preconceived notions their current approach is the right one for their company," said Ruzga. "Asking questions helps me and it helps them too."
Typical questions include: What is your current process? Is it as good as you'd like it to be? Why do you think it might not be? What's causing your problems and what have you done to address those issues? What are the top five things you'd like to change? How will you know if you've made an improvement? What would it take to know you're on the right track? How quickly do we need to make these improvements?
These questions enable the client to gain a more objective view of their situation, which is the critical first step toward working together to address their problems.
He appreciates the importance of process
"I believe people show up every day wanting to do a good job, but we put systems, structures and processes in place that impede them—especially processes," stressed Ruzga.
Ruzga believes broken processes are often the weak link that make it hard for employees to be successful. "You can have great people, but with a broken process, your employees' lives are harder than they should be, and you'll struggle to run your company effectively," said Ruzga. "Most of the questions I ask early on have to do with process because I know how frequently it's the root cause of a company's problems."
He believes in telling employees the "why"—but not the "what" or "how"
Ruzga is a huge proponent of Simon Sinek's "Start with why" approach. He believes leadership needs to provide the big picture of why their company needs to do something—change vendors, add a second shift, get more out of the CNC machine—then get out of the way.
"You need to give your employees the latitude to figure things out and listen to their ideas," said Ruzga. "Otherwise, you'll totally disengage your workforce."
Given the current challenges around workforce attraction and retention—what manufacturers across Wisconsin tell us is their #1 concern at this time—that sense of ownership is absolutely critical.
He loves to learn—and to share what he's discovered
"Rick has a true passion for learning and for driving best practice in the industry," said Beth Aldana, service line leader and senior consultant, operational excellence. "Even more important—he's committed to using what he's learned to help our clients."
An ongoing passion that's been a hot button issue of late: supply chain. "Rick has been studying and teaching in this area for years (including as a professor at Marquette University)," said Aldana. "WMEP clients are benefiting from his extensive knowledge."
He prides himself on building transparent, trustworthy partnerships
Ruzga knows his success as a consultant is highly dependent on building a sense of trust. "The shop floor operator needs to trust that if they tell me a process isn't working, I'm not going to get them in trouble with their production supervisor. And I can't let it slip that the owners are thinking about selling the company in two years. You'll never have the higher-level conversations that are critical to effective change without trust."
When Ruzga isn't helping Wisconsin manufacturers improve their operational excellence, he's involved with many charitable organizations and sits on the board of directors of Inspiration Ministries. A life-long learner, Ruzga holds an MBA plus an M.S. and B.S. in Materials Science & Engineering. He's always enjoyed innovation and applying new technologies to manufacturing and engineering processes and is a certified Six Sigma Black Belt and Master Black Belt. Ruzga also enjoys playing guitar, making BBQ and spending time with his family in the great Wisconsin outdoors.
Guest author: Vicky Franchino
---
Contact us for a free consultation!