Secrets of Successful Negotiations™
The world of work is different. Inflation. Supply chain constraints. Trucker shortages. Monthly price increases.
The confluence of pressures is unprecedented.
More than ever, business leaders, purchasing managers and sales professionals must be empowered with strategies for handling these difficult conversations.
By attending this half-day workshop you will learn how to:
Prepare for a negotiation so you don't concede your power yet appear to be flexible
Give and get concessions like a pro.
Gain strategic advantage
Engage in a real-life negotiation case study. Working in teams, you will have the opportunity to put into practice the techniques we cover during the session.
Top negotiators enter a negotiation well-prepared, leaving little to chance. They are rarely caught "off guard" but instead strive to find common ground so both parties walk away having their "needs" met.
This workshop takes place on August 25th from 7:30 am - 12:30 pm.
Early booking savings are available now:
Book by 7/25: $129, Book before 8/11: $139, After 8/11 or at door: $149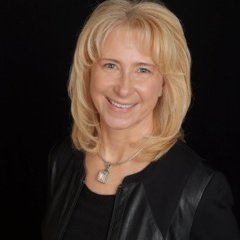 Session Leader: Christine McMahon
Christine McMahon helps leaders build profitable businesses.
Her clients range from Fortune 50 to mid-tier manufacturing companies. Engagements focus on improving: Sales Revenue and Profit, Leadership Talent, and Negotiation Results.
Prior to starting her firm, she worked at Procter & Gamble, Slim-Fast Foods and Nabisco where she developed top performing sales teams. She's served on several boards and is a columnist for the BizTimes magazine. In her free time Christine loves to cook, be in nature and spend time with friends and family.