ExporTech™ program can help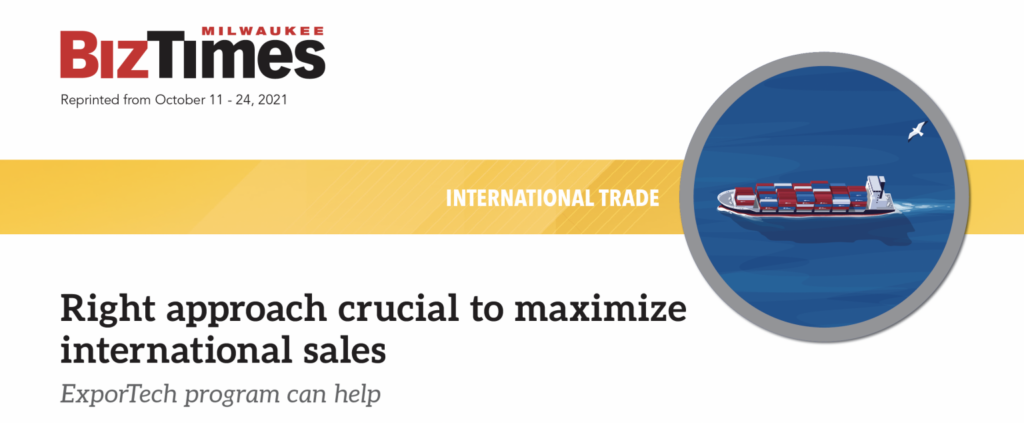 Author: Dan Steininger, Milwaukee BizTimes, Reprinted from 10/11-24, 2010
Every business leader knows the number one task is to continue to grow revenues on a profitable basis.
Larry Page, the cofounder of Google, famously said: "We understand the need to balance our short- and longer-term needs because our revenue is the engine that funds all of our innovation."
But what if you tapped out most of the obvious market opportunities in the United States? We all recognize that we live in a world dominated by global trade. So, doesn't it make sense to consider generating new revenues by selling to potential customers across the globe?
The answer is a resounding yes!
But… Several years ago, John Deere, the iconic maker of great tractors, attempted to sell one of its most beloved models in America in the Asian market and specifically in India. They wasted their money and lost in the competition with the Indian manufacturer who made smaller tractors.
Why did they fail? They forgot to do their homework, revealing that the average farm in India was only 4 acres, making their much larger tractor totally inappropriate for those small farms.
We are very fortunate in Wisconsin to have one of the most successful programs in the United States for developing a sensible, effective strategy for expanding international trade for your company. It's called ExporTech™, and it is led by WMEP Manufacturing Solutions, which developed a partnership with the Wisconsin Economic Development Corp. to help Wisconsin business executives develop their customized export expansion strategy for global trade.
Many companies fill international orders when they come their way, but rarely do they have a dedicated international trade strategy to grow foreign sales.
Let's face it, your company probably does not have a staff with the core competency that knows how to seek out international opportunities. So, without the right guidance, your company could end up wasting a lot of money, as happened to John Deere.
If you're going to go down this route, you need to do it right. Having a strategic approach is critical.
We are very fortunate to have a savvy and highly successful business leader of ExporTech™ in Roxanne Baumann, the global director. Baumann has a solid track record of more than 30 years in the manufacturing business with great results. It includes a lengthy stint as global sales manager for a major manufacturing company. She has been recognized by the U.S. Department of Commerce as Innovator of the Year and received a national award for Advancing International Trade from NASBITE.
Baumann has developed an outstanding curriculum for those who sign up for ExporTech. Participant companies receive access to experts, individualized coaching and consulting, custom support, and guided development for an international growth plan. They learn best practices in international trade to reduce risk.
Participants also develop a strategic plan that includes market analysis of targeted companies and an understanding of their cultural demands, so they don't end up wasting time and treasure pursuing the wrong product mix, as happened with John Deere.
What is even more exciting is that WEDC provides grants of up to $25,000 to help cover the cost of international growth for successful candidates. That's $25K per year per company graduate – for up to six years, computing to $150,000 total!
Baumann's goal is to inspire confidence in business executives by "moving them from reactive, accidental exporters to proactive strategic exporters and in the process simplifying and demystifying how that is accomplished."
Participants learn to address all of the challenges for developing a core competency in international trade, and that can include quality market research, international targets, understanding sales channels, the importance of service, transportation of products, and even such basic things as how to get paid.
What is the potential payoff for your company? It could be very dramatic. For example, on the tenth anniversary of ExporTech, the sales results exceeded $1 million for the average participant. One company, Gamber-Johnson, went from $200K in 2012 to $9 million in 2019!
Those kinds of numbers should have you excited enough to consider seeking international trade opportunities to gain new revenues that can support your company's innovation efforts.
I can assure you that Roxanne Baumann will be waiting to talk to you and answer your questions.
---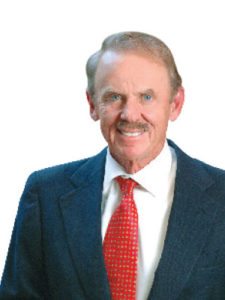 Dan Steininger, author, national and international speaker, and business advisor is president of Steininger & Associates LLC, which helps companies drive innovation. He can be reached at [email protected].
Contact us for a free consultation!