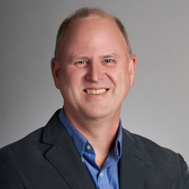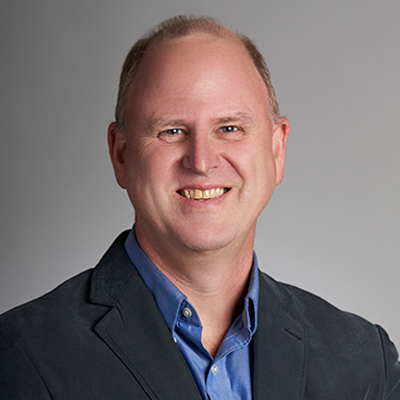 Vice President – Marketing
John Stampen, the Wisconsin Manufacturing Extension Partnership's director of marketing, describes working for an organization that makes meaningful contributions to growing the state's manufacturing base and overall economy as a "dream scenario."
"I was attracted by the opportunity to be a part of a team that is working to grow and improve manufacturing in Wisconsin," John said. "Manufacturing is at the core of the state's economy and has a multiplier effect unlike any other sector."
John's goal is to help manufacturers find the resources they need to take their organizations to the next level.
"I enjoy developing new ways to help organizations be successful, and a significant part of my job is new program development in the area of customer-focused innovation."
John has worked in a variety of organizations and positions, from the factory floor during the summer while in college to the board room as an executive team member of a local bank.
"The central theme that connects my career is a laser focus on customer needs," John said.
John is primarily responsible for leading the WMEP's marketing communications and educational programming efforts, including the highly regarded annual Manufacturing Matters! conference.
John previously led product development, product management, and educational programming at the Alliance, a Madison cooperative of manufacturers and other businesses that formed to self-insure their health benefits. He also has taught at the University of Wisconsin-Madison and Madison Area Technical College and has run his own consulting practice.
"I am very impressed by the WMEP's deeply talented and experienced specialist staff who possess the capabilities to improve the performance of Wisconsin Manufacturers," John said. "What I bring to the table is the ability to help get their stories and capabilities out into the community so that it is easier for manufacturers to realize the great opportunities that are available by working collaboratively with the WMEP and its network of partners."
John earned a Bachelor's degree in Marketing at the University of Wisconsin-Madison. He later earned Master's degrees in Business with a specialization in Quantitative Analysis and Market Research, as well Educational Psychology with a specialization in Cognitive Science, also from UW-Madison.
Raised in Middleton, John still resides in the Dane County community with his wife, Pamela, VP of Human Resources at Nordic Consulting Partners, Inc. The couple has two children, Jake and Tucker, who are very musically inclined, according to their father.
John has worked as a columnist and freelance reporter at his hometown newspaper, the Middleton Times Tribune.
His great-great-great-grandfather was a German-born wheelmaker who helped build one of the first churches in Dane County.
John also enjoys following his kids artistic endeavors (music, theatre), and apparently moving (having lived in 4 different homes in past 5 years). He and his wife are avid perpetual "back of the pack" athletes who enjoy exercising and relaxing with friends. They each have completed Ironman Wisconsin twice. John has also taken part in Birkebeiners in Norway and Wisconsin, two marathons, a Tough Mudder event, and numerous fun runs and triathlons.
You won't find him on the links, however.
"I retired from the game of golf on the advice of everyone," John said.