Support is available for manufacturers seeking to make smart use of automation and engage in strategic export expansion.
By Katy Sinnott, WEDC Vice President of Global Trade and Investment
As technology continues to transform manufacturing, the industry seems to be changing at an ever-increasing pace. Manufacturers must stay connected to innovation or risk getting left behind. To help Wisconsin companies leverage these advancements, the Wisconsin Economic Development Corporation (WEDC) is investing in efforts by its valued partners to help companies supercharge their productivity and make smart use of automation. In addition, WEDC offers a broad range of supports for export growth—an area that's just as essential to Wisconsin manufacturers' long-term success. Companies that participate in these productivity growth and export growth initiatives will set themselves apart from the competition.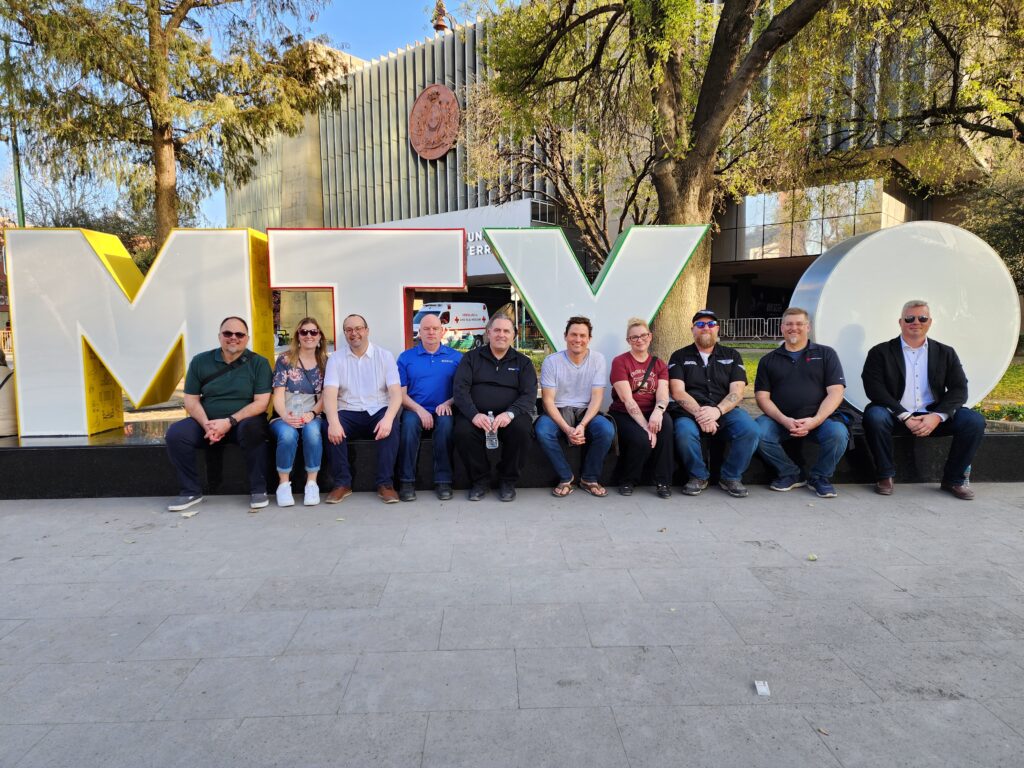 Optimization through automation
The outdated stereotype of automation as a way to downsize and eliminate jobs misses out on automation's true potential. Sure, it's true that it can help fill gaps in a tight labor market—but its real promise lies in its power to optimize, rather than replace, talent. By automating routine tasks, you can free up valued workers to put their skills and expertise to use on more complex tasks—with a benefit to your company's productivity as well as employee satisfaction. Smart use of automation can also help companies improve safety and quality outcomes, boosting a company's value and making it more likely to thrive in the future.
By taking part in the Transformational Productivity Initiative from WMEP Manufacturing Solutions and the UW-Stout Manufacturing Outreach Center, companies can receive a customized evaluation identifying their best opportunities to improve productivity, including adopting automation where appropriate. This evaluation allows companies to learn from the best practices of leaders in their industry, with participants in the pilot round reporting a 38% increase in labor productivity, a 14% increase in total factor productivity, and a 1.6% increase in profit margin.
Companies can also complete an assessment with the Automation Advisor™ tool to receive a strategic roadmap for selecting the best automation solutions. Through the Wisconsin Center for Manufacturing and Productivity, WEDC is providing funds to help small and midsize manufacturers cover the cost of purchasing or leasing automation or advanced manufacturing technology or equipment that helps them implement the recommendations in their company's roadmap and accelerate the adoption of automation to more quickly realize the full benefits of Industry 4.0 advancements.
Exporting: the key to sustainable growth
More than 95% of the world's consumers reside outside the U.S. What's more, many overseas markets have higher economic growth rates and rapidly expanding middle classes—both of which translate to increased purchasing power for your company's products. Quite simply, companies are leaving money on the table if they aren't looking beyond the borders of Wisconsin or even the U.S. in their sales strategies.
We understand that entering new export markets can be daunting, with cultural, linguistic, and regulatory issues all posing potential threats to your company's success. That's why WEDC supports a targeted suite of programs and services to assist Wisconsin companies in growing their exports. Selling outside the U.S. not only opens up an exponentially larger pool of customers for your products. It also insulates your company against localized economic shocks and downturns; falling sales in one market are less detrimental to your company's overall bottom line when they're tempered by growth in other markets. Research shows that companies that export are able to grow faster, offer higher wages, attract talent in a tight labor market, and ultimately increase valuation.
We invite you to explore the ways WEDC can help boost your company's export growth:
Whether it be through probing new export markets or adopting new technology to enhance productivity, staying open to change and trying new ways of operating is key to the future success of Wisconsin manufacturers. Investing your company's time and resources into these areas constitutes an investment in your company's staying power and future growth potential.
Contact us for a free consultation!