Workforce, Leader & Supervisor Development
Develop your employees, leaders, and supervisors through tailored programs to increase your organization's productivity.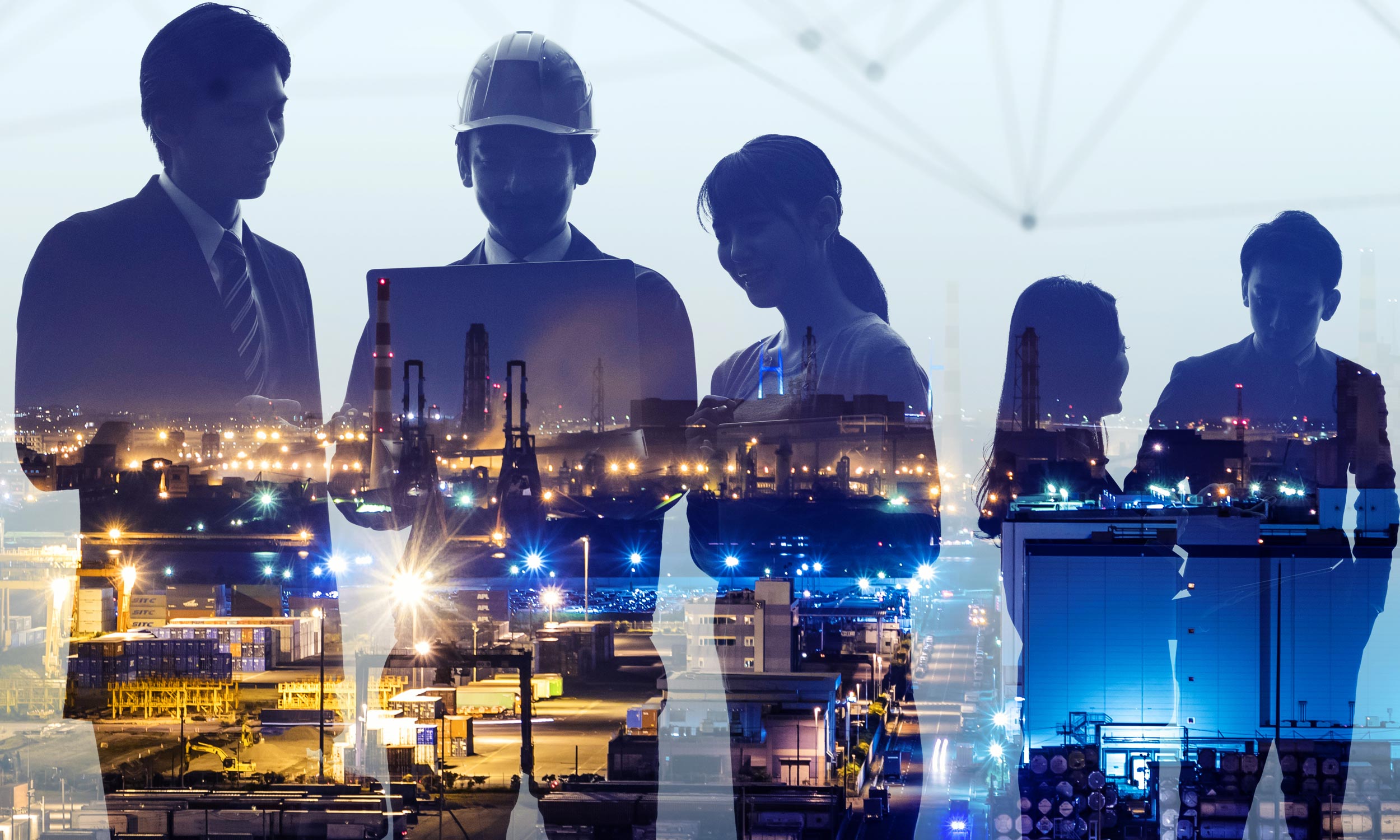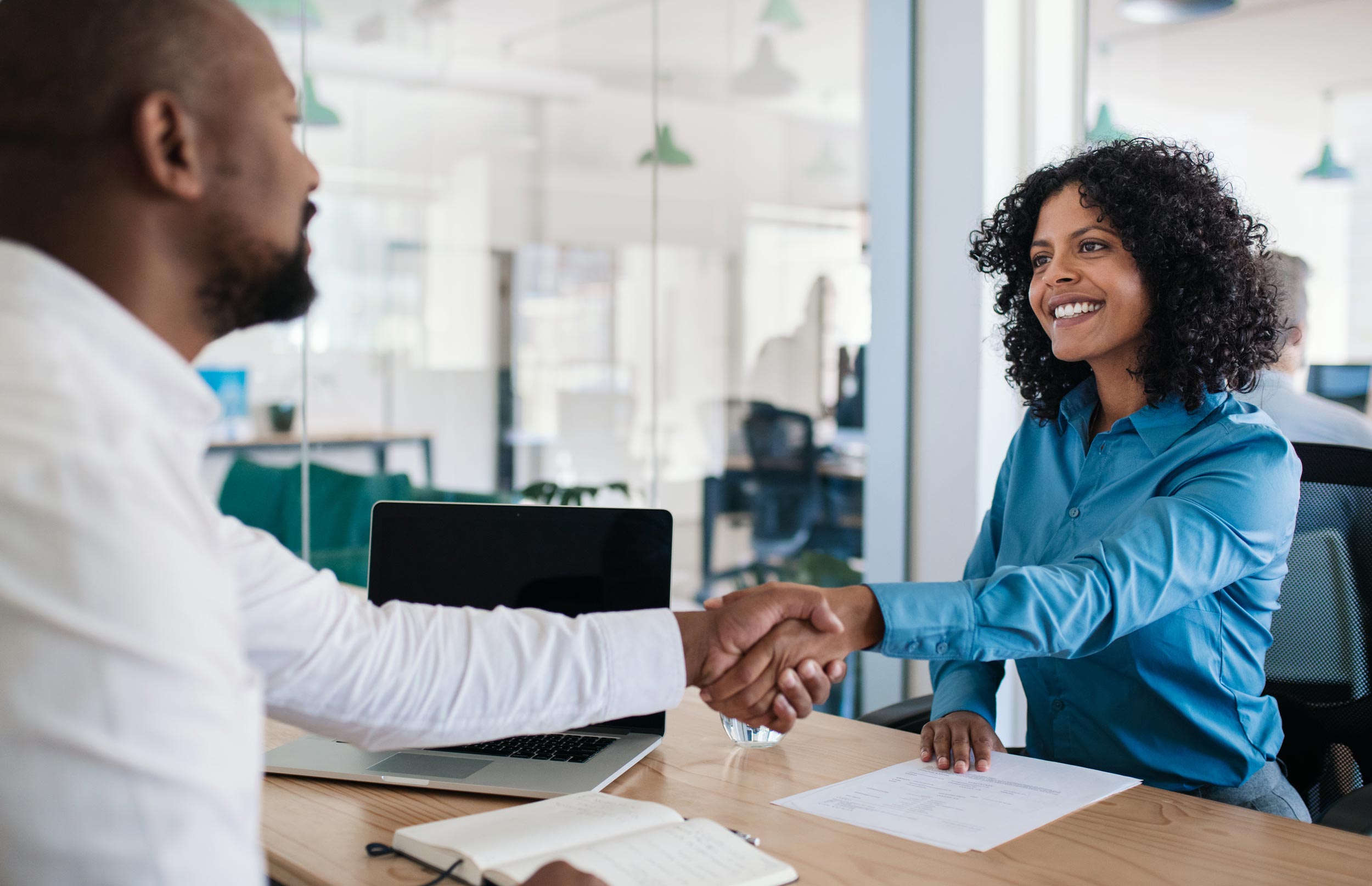 A Strategic Workforce Plan will help your company proactively build a workforce to meet production and internal demands. Benefits include managing attrition rates due to a tight labor market; proactively addressing the looming retirement bubble; ensuring that workforce costs are aligned with desired metrics; and becoming a more attractive workforce destination when recruiting against key competitors.
Additionally, through a tools-driven and facilitated process, we partner with our clients to categorize roles within the organization and identify the key roles that have the greatest impact on driving business success. From there, we work with our clients to build succession plans for key roles – including"ready now" and more "longer term" candidate identification.
Elements include:
A tools-driven, methodology-based, and data-focused approach
Mapping business strategy to a people plan
Plans to identify talent and resources needed in terms of the size, type and quality of workforce
Automation to optimize workforce planning
Workforce supply through a skills inventory and other workforce analytics
Gap identification between workforce supply and demand
Workforce planning strategies to close the gaps
Training Within Industry (TWI) is a dynamic program of hands-on learning and practice. It teaches essential skills for supervisors, team leaders, and anyone who directs the work of others. TWI provides a foundation for fostering organizational excellence and transforming business culture.
Training Within Industry (TWI) consists of four standardized programs addressing the essential skills needed by supervisors, team leaders, and trainers: Job Instruction (JI), Job Relations (JR), Job Methods (JM) and Job Safety (JS).
Training can be delivered in both English and Spanish.
Learn By Doing
The effectiveness and retention of training increases significantly when the material is applied soon after instruction. Each TWI program is delivered in five 3-4 hour sessions. After the daily session, trainees return to the workplace to use the techniques learned and choose real-life examples to discuss and practice in class.
Job Instruction Training (JI)
JI teaches how to effectively break down a job and deliver instruction for individual tasks. Developing and delivering training in this structured fashion fosters the conditions for process stability. Class attendees are taught how to set the stage for instruction, effectively demonstrate the task, observe and coach the operator and taper off coaching with proper follow-up. Benefits experienced when practicing Job Instruction are reduced training time, less scrap and rework, fewer accidents, and increased job satisfaction.
Job Relations Training (JR)
Job Relations teaches the foundations of positive employee relations. Developing and maintaining these good relationships prevents problems from arising and is paramount to earning loyalty and cooperation from others. When problems do arise, Job Relations teaches a proven method of getting the facts, weighing options, deciding, taking action, and checking results. Benefits experienced from practicing Job Relations include increased productivity, improved attendance, better morale, and higher employee retention rates.
Job Methods Training (JM)
The aim of the class is to produce greater quantities of quality products in less time by making the best use of the people, machines, and materials currently available. Participants are taught how to break down jobs into their constituent operations. Every detail is questioned in a systematic manner to generate ideas for improvement. New methods are developed by eliminating, combining, rearranging, and simplifying steps in the process. Job Methods yields significant benefits including reduced cost through productivity gains, increased throughput, and reduced work in process.
Job Safety Training (JS)
JS provides a framework for supervisors to engage employees in identifying potential hazards and eliminating them in conjunction with their training and knowledge in OSHA and EPA regulations. This class teaches supervisors a method to analyze the chain of events leading to accidents and hazardous situations. Root causes are identified and remediated to "break the chain". JS stresses that the relationship of the supervisor and employees plays a pivotal role in a safe and environmentally responsible workplace.
WMEP's Leader Development program is designed specifically for your company's emerging leaders, project team leaders and managers who are responsible for supervising and directing employees.
"The level of services provided by WMEP and Christine are unmatched anywhere else."

Torben Christensen, President & CEO, Wiscon Products Inc.
The program consists of six modules, delivered over five half-day sessions, and is tailored to your level of leadership.
Real-world situations will be leveraged as case studies and skill-building activities to integrate learning. Participants will complete a variety of independent and small group-based activities and assessments to gain practical knowledge of leadership skills.
The six modules include:
Culture Change and the Lean Environment
Personal Effectiveness
Interpersonal Effectiveness
Leading Teams
Change Management
Situational Leadership
This program is designed to cultivate:
Greater self-awareness
Higher confidence
Quicker issue resolution
Greater enthusiasm, engagement, and overall happiness
Better individual and team productivity
More effective communications
Improved teamwork and collaboration
Faster talent development
Benefits
This unique program is designed to give leaders the knowledge and skills to:
Recognize effective leadership characteristics
Understand the impact of Leaders on Culture Change
Identify and leverage strengths of self and others (Self Assessments)
Effectively manage time
Improve communication with team members
Resolve conflict through collaborative strategies
Lead through change
Manage and resolve resistance
Delegate and empower team members
Develop the skills of others
Build trust
Facilitate problem-solving discussions
Develop a high-performing team
WMEP's Leader Training and Coaching program is tailored to empower existing and emerging leaders with the strategies, tools and wisdom needed to inspire team members to do and be their best.
"While I have been through other leadership programs, I picked up a number of very important strategies and tools for improving how I lead and support my organization. The stories and examples shared from [real world experiences] made the information relatable and I'm taking many of these ideas back to the organization."
Executive Track
This executive leadership program infuses thought provoking insights and proven strategies with reflective thinking so executives identify the necessary action steps that result in higher productivity and profitability. The program agenda will be developed in collaboration with you so the right information is presented in the right way to make the biggest change happen. It will empower CEOs and Executive leaders with:
A system for operationalizing strategy and creating flawless execution so clients are consistently delighted
Critical insights for leading, inspiring, and building a high-performance culture
Strategies to improve business velocity
An approach for aligning all business functions around the strategic goals to build a "One Company. One Team." mindset
A process for creating a culture of accountability where top talent excels and they invite their friends to join the company
"I now have strategies for aligning organizational goals into effective execution. I also better understand the importance of building trust at all levels."
Benefits
Program graduates will experience:
Higher confidence
Improved team accountability
Quicker issue resolution
Greater enthusiasm, engagement, and overall happiness
Better individual and team productivity
More effective communications
Improved teamwork and collaboration
Faster talent development
Leaders maximize results by earning the respect of those they lead, reducing opposition from followers, and enlisting buy-in from their teams. WMEP Manufacturing Solutions' interactive Supervisor Skills course teaches the foundational leadership skills necessary for success.
Benefiting managers, shop floor supervisors, experienced management. and more, this workshop will re-open the door to effective leadership and bridge the gap between newer and seasoned workforces, senior and junior staff, and office and plant floor associates.
This 32-hour in-person workshop (four eight-hour sessions spread out over a two-to-three- week period) will equip participants with the knowledge and skills needed to become effective leaders and supervisors. Through a self-discovery approach, the participants will be acquainted with skills and tools to relate to subordinates, peers, and their managers.
Recognize effective leadership characteristics
Identify and leverage strengths of self and others (Self Assessments)
Effectively manage time
Improve communication with team members
Resolve conflict through collaborative strategies
Lead through change
Delegate and empower team members
Develop the skills of others
Build trust
Develop a high-performing team
I learned a vast amount of beneficial skills and truly think it covers a wide array of issues all leaders face. Everyone, in any position, could benefit from this.

Kerin (Walter's Buildings)
I feel this Supervisor Skills training class has opened my eyes on how to be the manager people want to work for.

Jamie (Tailored Label Products)
Touched a wide variety of different topics and gave me tools to help myself grow as an employee and as a leader. Exceeded my expectations."

Patty (Krier Foods)
This class gave me confidence that I didn't have before.

Luis (Denali Staffing)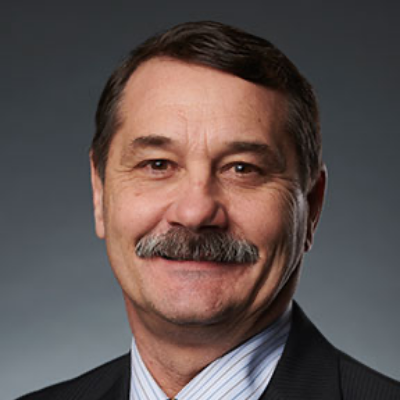 Get to know Mark Hatzenbeller
Director of Business Development
Mark has 40 years of experience leading efforts to develop integrated solutions that solve key manufacturer challenges.
Contact us for a free consultation!