Careers with WMEP
We're a not-for-profit organization committed to creating real, measurable impact for Wisconsin manufacturers.
Join a Team of Manufacturing Experts
Be a part of an organization that helps manufacturers improve and succeed. Collaborate with WMEP's experts to deliver solutions to our manufacturer clients' biggest challenges and opportunities.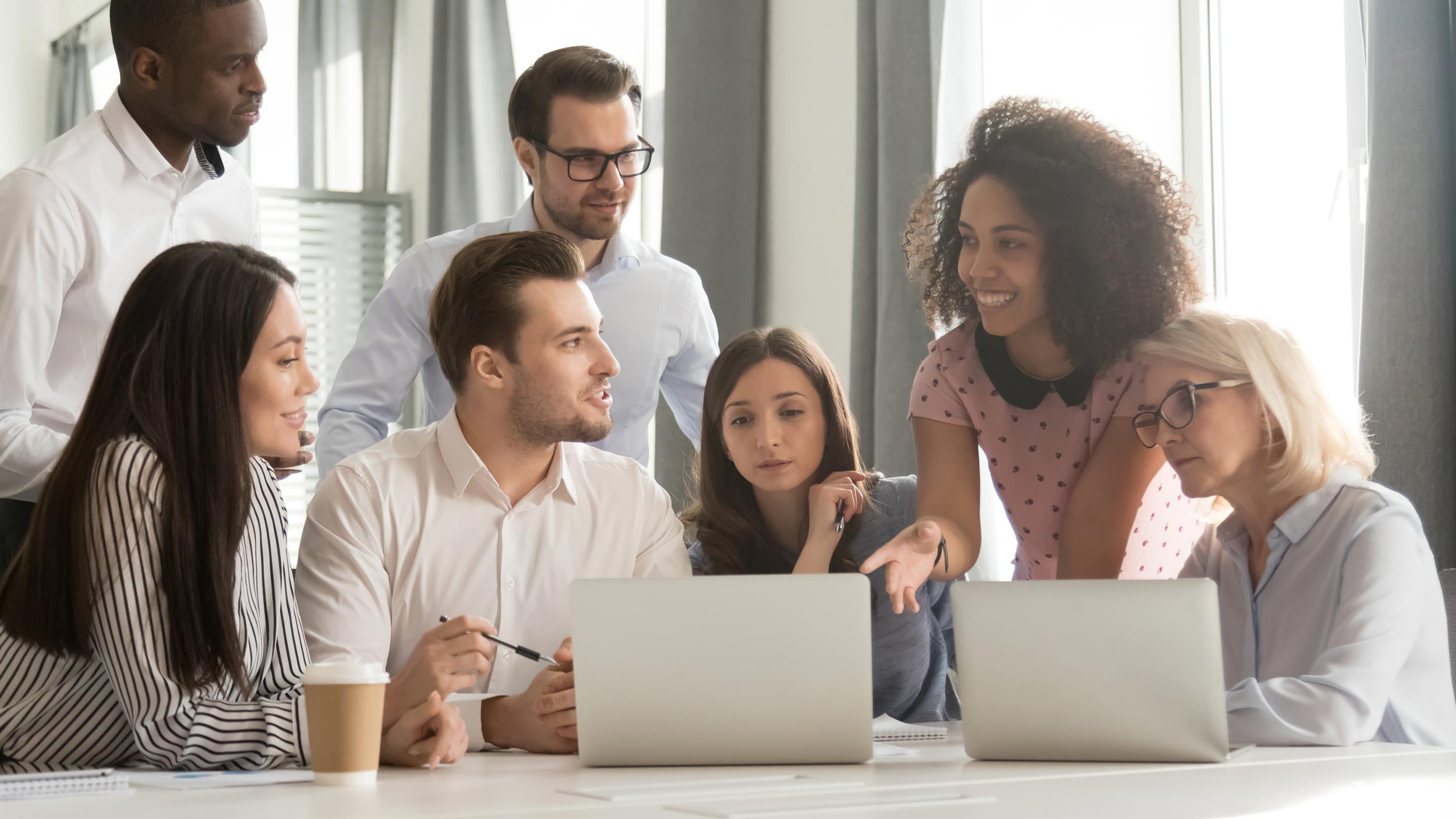 Current Job Openings
Manufacturing Operations Excellence Consultant
The Wisconsin Manufacturing Extension Partnership, Inc. (WMEP) is currently recruiting for an Operations Excellence Consultant to be based primarily in the Madison, WI market area and flex to the Milwaukee markets as needed. Management skills are preferred.
The Operations Excellence Consultant will travel statewide to work closely with WMEP manufacturing clients to guide them through transformation, by identifying value creating opportunities, and then shaping, aligning, and supporting their implementation to drive long-term success. The Operations Excellence Consultant will be responsible for assessing manufacturers' needs and implementing solutions, on-time, within budget with high customer ROI and a quantifiable impact. The Consultant will team with Business Development and Account Executives to support sales calls and solution development.
Qualified applicants must possess the following:
Proficient in lean leadership and manufacturing principles and tools; demonstrated experience in leading and growing a culture of Continuous Improvement; thorough understanding of cycle time reduction, waste reduction, yield improvement, productivity, and throughput improvement.
Bachelor's degree in business or manufacturing-related discipline or equivalent.
10-15 years or more experience in a manufacturing environment at a leadership level is preferred.
Experience in Continuous Improvement, managing direct reports and some experience in a consulting role, is preferred.
Ability to build strong relationships with key stakeholders including clients, staff, and partners.
Excellent interpersonal, verbal, and written communications skills including strong presentation skills.
Six Sigma Black or Green Belt Certification is preferred but not required.
Ability to resolve problems and make decisions quickly toward organizational goals.
Strong analytical, organizational, and time management skills.
Ability to manage outcomes as related to client success and individual/team contributions to ensure compliance with organizational goals and financial results.
Ability to exhibit WMEP's corporate core competencies which include but are not limited to customer focus, ethics/integrity, interpersonal skills, teamwork, and results focus.
Business Development Specialist
WMEP Manufacturing Solutions is seeking a Business Development Specialist, to be based in the Milwaukee-Madison-Fox Cities markets, ready to make an impact in an exciting nonprofit consulting firm with unlimited growth potential.
The Business Development Specialist will work off a targeted list of potential prospects to develop new sales opportunities from cold or inactive accounts in the CRM System, Lunch N Learns, and networking events.
They spend their time researching prospective companies, identifying leads within these accounts, contacting these leads, and qualifying them. When communicating with these leads, personalization really improves results. Communicating with prospects, unassigned/inactive accounts making outbound calls to potential customers and following up on leads.
Coordinating schedules setting prospect meetings for the Business Development Team. Cold calling new prospects to introduce WMEP. Answering potential customers' questions and sending additional information per email. Keeping up with product and service information and updates. Creating and maintaining a database of current and potential customers in the CRM System. Researching and qualifying new leads.
Qualified applicants must possess the following:
BS Preferred or related experience
Previous experience in sales or customer service
Previous experience in an outbound call center or a related sales position preferred
Proficiency in Microsoft Office and CRM software such as Salesforce.com
Excellent communication skills, both verbal and written
Good organizational skills and the ability to multitask
Excellent phone and cold calling skills
Exceptional customer service skills
Strong listening and sales skills
Ability to achieve business development targets
Flexibility to work remote
Willingness to strengthen skills through training
Valid driver's license and reliable transportation
Apply Today!
Please fill out the below form with a cover letter and resume in Word or PDF format. Fields marked with an asterisk (*) are required.
Job Application
Fields marked with an asterisk are required.
"*" indicates required fields