Careers with WMEP
We're a not-for-profit organization committed to creating real, measurable impact for Wisconsin manufacturers.
Join a Team of Manufacturing Experts
Be a part of an organization that helps manufacturers improve and succeed. Collaborate with WMEP's experts to deliver solutions to our manufacturer clients' biggest challenges and opportunities.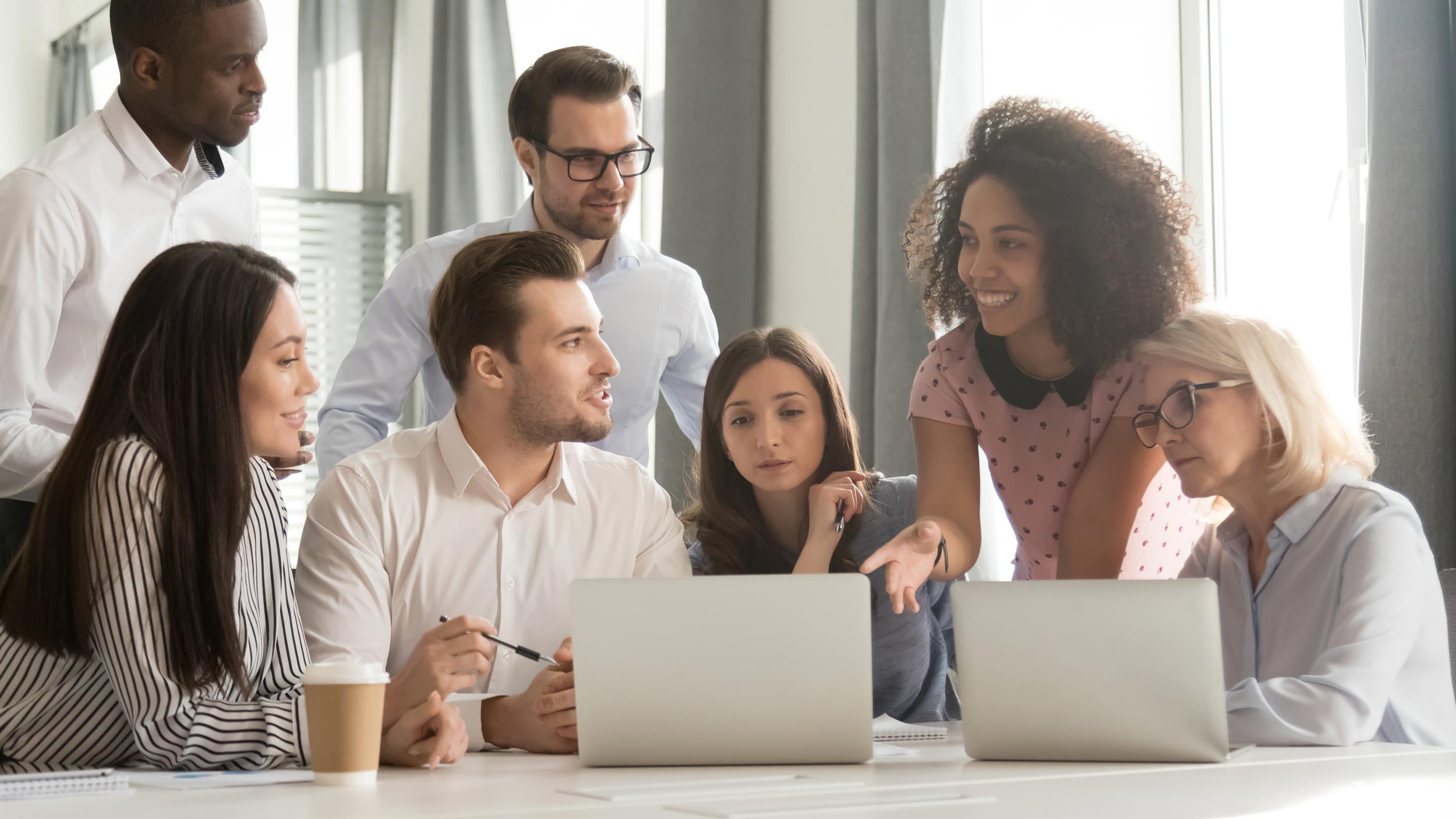 Current Job Openings
Accountant, Part-Time – Madison
WMEP Manufacturing Solutions helps small and mid-sized Wisconsin manufacturers grow and succeed.
Our decades of manufacturing experience, range of services, and passion for manufacturing translates into a consistently high return on investment for our clients.
We meet manufacturers where they are in their business journeys and develop custom strategies and solutions to make their organizations more competitive and profitable.
Our team values the deep satisfaction obtained by helping WI Manufacturers and their employees succeed. Employment with WMEP provides team members an opportunity to focus on and use their skills, knowledge, and experience to help manufacturers improve their business. The unique and energizing work environment at WMEP offers employees:
Great Work-Life Balance with "built-in" flexibility
Professional development and career growth opportunities
Access to industry experts and national network of resources
A team oriented, collaborative, engaging culture
Competitive, stable income, attractive performance bonus, 401K match
Position Summary
The Accountant is responsible for accurately and timely processing day to day business transactions into the WMEP accounting system(s) and assisting with month-end and annual closes processes.
Position Duties & Responsibilities
To successfully perform this job, the individual must be able to perform each job function satisfactorily. Reasonable accommodations will be made to enable individuals with disabilities to perform the essential functions.
Accounts Receivable
Process deposits
Record payments (Check, ACH, Credit Card)
Perform collection efforts: resolve issues preventing payment, and/or arrange for payment of past due accounts; communicate issues within the finance team as needed
Generate miscellaneous invoices
Respond to client inquiries
Accounts Payable
Set up new vendor accounts
Route vendor invoices for appropriate documentation and approval
Code and record vendor invoices
Generate weekly disbursements
Record corporate credit card transactions and reconcile statements
Identify month end accruals
Reconcile the Accounts Payable Ledger
Obtain W-9's and prepare annual 1099 report
Respond to vendor inquiries
Expense Reports
Review manager approved employee expense reports for appropriate documentation and policy adherence.
Generate weekly disbursements
Reconcile the Employee Expense Payable Ledger
Respond to employee inquiries
Accounting Support
Prepare and enter journal entries
Assist with annual external financial audit and other compliance audits/reviews
Complete special projects as assigned
Qualifications
Education and Experience Required
Associate's degree in business or related field OR
Minimum of two years related accounting experience in a professional environment.
Knowledge, Skills, and Abilities
Excellent organizational skills to manage their daily tasks and keep information sorted
Excellent data entry skills, including the ability to type quickly and log information accurately
Being focused and detail-oriented to make as few errors as possible
Familiarity or fluency with accounting software
Highly competent in Microsoft Office Suite (Word, Outlook, Excel, PowerPoint, MS Teams)
Oral and written communication skills to convey accounting and financial information
Interpersonal skills to positively engage with colleagues
Ability to handle multiple tasks and priorities and meet deadlines
Work Environment/Physical Requirements
The employee is frequently: standing, sitting, talking, hearing, performing repetitive motions (typing & clicking).
Business Development Leader – Wisconsin
We currently have no immediate openings for this position, however we will gladly accept your resume for future consideration.
Manufacturing Operations Excellence Consultant
We currently have no immediate openings for this position, however we will gladly accept your resume for future consideration.
Business Transformation Consultant
We currently have no immediate openings for this position, however we will gladly accept your resume for future consideration.
We're Always Looking For Talented People To Join Our Team!
Job Application
Fields marked with an asterisk are required.
"*" indicates required fields