COMPANY PROFILE:
A To Z Machine Co. was founded in 1996 to provide machining and contract manufacturing solutions for customer-specific manufactured goods and services. Services include machining, additive manufacturing, contract manufacturing and fabricating processes to create solutions for a variety of applications for a worldwide customer base. Sectors served include agricultural and transportation industries to scientific research equipment, food processing, and medical and consumer products, The company operates a plant in Appleton.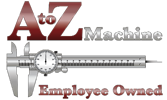 SITUATION:
Industrial automation traditionally has been limited to high-volume, low-mix applications. Recent improvements in technology allow automation to be implemented in high-mix environments with a quick return on investment. A To Z excels at producing high-mix, low-volume products for an array of customers. A To Z can manufacture almost any machined item, ranging from small to large parts. A primary challenge A To Z faces is the ongoing need for highly skilled machinists during a time of severe labor shortages. A To Z first turned to industrial automation about 10 years ago with the purchase of a multi-pallet horizontal machining center.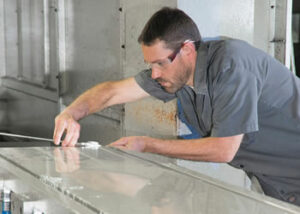 SOLUTIONS:
A To Z has continued to expand its use of automation, prompting the company to partner with organizations like WMEP Manufacturing Solutions. to learn about other automation opportunities. A To Z leaders took part in WMEP's AutomationTech™ workshop to explore other types of automation.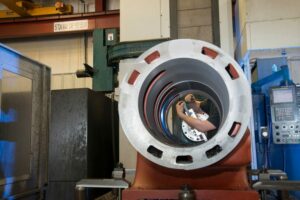 RESULTS:
Purchased an Autonomous Mobile Robot to deliver tooling and gaging throughout its main shop. The technology made enough deliveries in its first six months of service to pay for itself, reaching an ROI in half the projected time.Purchased a conversational six-axis robot to load parts on a CNC lathe.
Reduced setups.
Improved quality.
Better efficiencies.
Greater ability to respond to customers' production needs.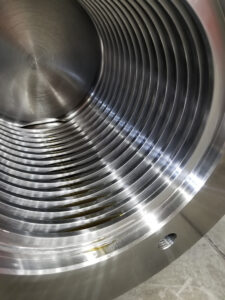 We can increase our throughput and make our team's jobs more enjoyable by investing in technology.

Marc Manteufel, manufacturing engineering manager- A To Z Machine Co.