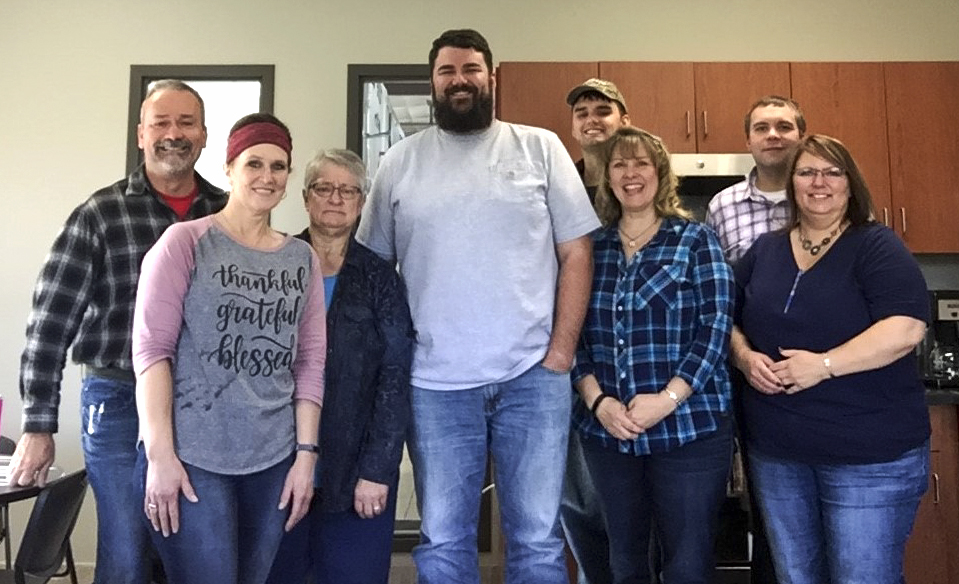 A period of rapid organic growth had leaders at Dairyland Electrical Industries, Inc (Dairyland) searching for ways for the company to operate more effectively.
A manufacturer of solid-state safety grounding products, Dairyland's boost in business has stemmed from filling an important niche in the marketplace and through dedicated company leadership, which has shown deep commitment to the success of the business and its employees.
The commitment to its workforce has been formalized through a unique corporate initiative known as Live Engaged, which seeks to optimize employees' engagement in their work and the greater community around them. (A key element of Live Engaged is that while it begins at Dairyland, they are using their "platform" to welcome the industries they serve into their personal Live Engaged journeys.)
At the same time, ensuring Dairyland's business success has led leadership to strive to be more effective and benchmark the company against others as they focus on strategic planning and set corporate objectives and tactics aimed at driving productivity.
Dairyland found the formula it desired through its involvement in the Transformational Productivity Initiative (TPI) offered through WMEP Manufacturing Solutions.
TPI consists of a diagnostic assessment and strategy implementation that is part of an aggressive effort aimed at making Wisconsin's manufacturers stronger in an increasingly competitive marketplace.
"We're growing and we knew there was a need for our company to grow up and implement more best practices, so the TPI assessment seemed to align really well with that," Dairyland's Operations Manager Ken Schuh said.
The TPI process provided Dairyland with a variety of important benefits, Schuh said.
"The focus, first of all, was to find out how we compared to others and determining what our true weaknesses were," he said.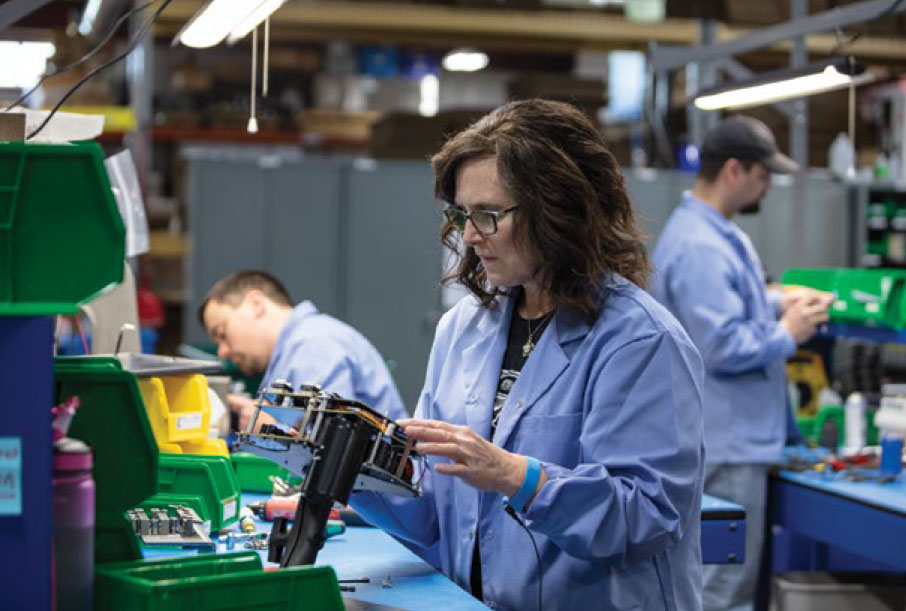 The company began its relationship with WMEP Manufacturing Solutions in 2013 with an ISO 9001:2008 certification project, which provided a set of standardized requirements for a quality management system. WMEP's TPI journey leveraged this ISO 9001:2008 foundation of clearly defined interdependent processes and the management review framework with defined Key Performance Indicators.
The success on that project set the foundation for a lasting and trusting relationship between Dairyland and WMEP Manufacturing Solutions.
"We've worked with WMEP every year since them," Schuh said. "Historically, we haven't worked with many consultants mainly because there has been some skepticism as to the motivation behind a consultant. It's usually the opportunity for more work and more money for them. Through our experience with WMEP, however, we knew we were establishing good relationships."
Schuh credited WMEP senior consultants Carol Crawford and Stephen Smiley with fortifying the relationship with Dairyland.
"They have become very trusted resources for us," Schuh said.
Dairyland's TPI journey included developing a strong, scalable strategic planning process that engaged the entire leadership team to drive engagement and accountability as the company had desired.
"It helped us establish a common vernacular within the company," Schuh said. "The really important thing in the process is that it allows us to build out broader leadership within the company. We have nine department leads that we truly wanted to empower to fully lead their areas. Having clearly defined objectives, tactics and expectations helps us to make sure we are all rowing in the same direction. Frankly, it also reduces the frustration that comes with unclear expectations or communications."
Dairyland has vastly improved its operations through the program, Schuh said.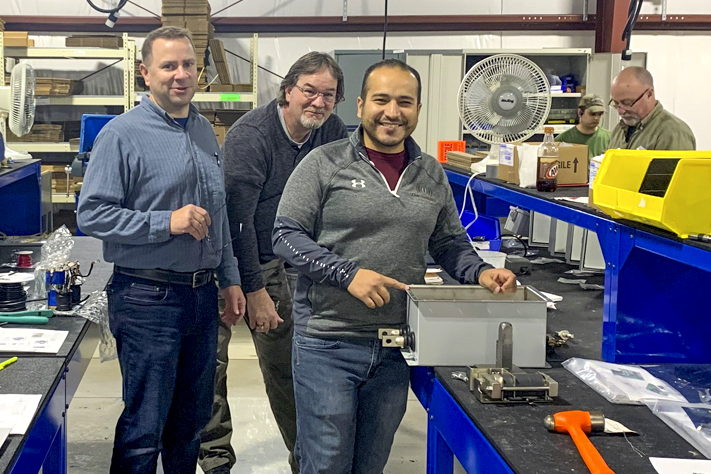 "We truly believe that as our leaders have a hand in defining what that work is, there is greater ownership in the process and that's going to drive greater results because they are seeing things and executing on them as they see fit."
Dairyland credits the collaboration with WMEP and the involvement in the TPI process for its successful organizational transformation.
"It's absolutely been worth it," Schuh said. "It has really created the foundation and basis for a lot of changes we're making right now. One major part of our strategy has been in targeting and implementing best practices and that is being fed through the findings of TPI."
The TPI program has also enhanced Dairyland's efforts around other initiatives, such as Quick Response Manufacturing (QRM), Schuh added. QRM has delivered productivity gains of about 40% in one cell for solid state devices where the team can now finish building a batch in half a day instead of several days.
Dairyland operates a manufacturing facility in Pound, Wisconsin, in Marinette County and has offices in the Dane County community of Stoughton. In all, there are 39 employees. Mike Tachick, the founder's son, serves as president.
Dairyland has been growing and expanding its workforce for nearly a decade.
The privately held company doesn't release specific financial information, but Schuh said the company has operated in the black every year of its existence.
When Schuh joined the company nine years ago, he was one of 12 employees. The workforce has more than tripled since.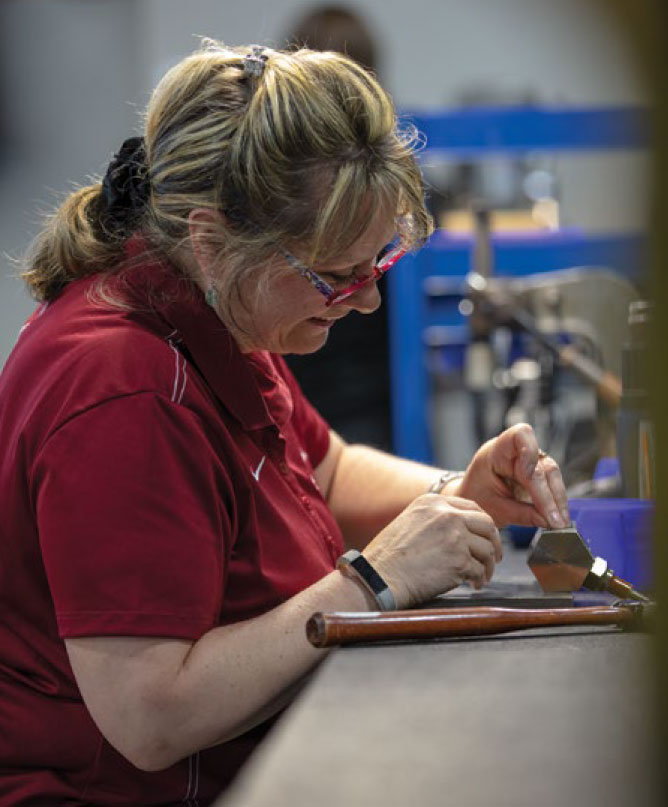 "What's great about Dairyland is that so much of the growth has been organic," Schuh said. "A lot of the success has been because of the owners, who are thoughtful, generous people that truly want to serve others. We're for profit, don't get me wrong, but ultimately, it's not about that. The success at Dairyland is compelling."
The captivating aspects of Dairyland certainly spreads beyond steady growth in revenue and employees. The company's Live Engaged initiative is rooted in a desire to make a positive impact in four areas: Encouraging employees to make time for themselves; being present for family and friends; making commitments in the community in which each employee lives; and standing together against poverty, injustice, and suffering.
"It's part of our DNA," Schuh said. "From our founder, Henry Tachick, and now his son, Mike, the current president, they have always lived knowing that it's not about them and that they need to be good stewards of what they've been given. We have clearly documented our core values and mission, which the TPI project helped us do. Live Engaged has followed out of that. It's our owner deciding that he needs to go beyond just trying to make a difference himself and to make sure that employees are empowered to do this and influence our industry to do the same."
WMEP integrated Dairyland's Live Engaged initiative into the productivity and strategic planning efforts. Dairyland expects to continue to reap benefits from its relationship with WMEP.
"What WMEP brings to the table for us is a voice that includes broad experience and expertise that we don't have in certain areas," Schuh said. "Truly, WMEP has become a really trusted partner of ours. We can bounce ideas off the organization about pretty much anything. We have established a relationship with everybody we've worked with in the organization, so they really understand our business and can stretch us and help us grow and mature even more."
"Dairyland's commitment to the Live Engaged program while, at the same time, embracing its leadership group to truly run and grow the organization as they see fit and appropriate is commendable," WMEP's Smiley said.
"It's really unprecedented," he said. "It's about living what they truly believe and the values they've instilled in the organization. We are very fortunate to have Dairyland as a client and be part of their journey."