Company Profile:

Founded in 1970, US Aluminum is a privately held manufacturer of rain gutter accessories and leaf protection products. The company manufactures hangers, gutter guards, fasteners, outlets, end caps and sealants. US Aluminum employs about 45 people at its plants in Wauwatosa, Wisconsin.
Situation: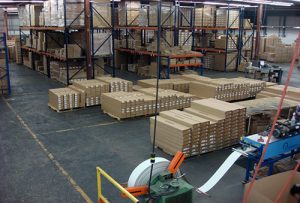 As US Aluminum's business continues to grow, it is rapidly running out of space at its existing plant and plans to expand its operations by leasing an adjacent building. WMEP Manufacturing Solutions has developed a strong relationship with US Aluminum over the past several years by assisting the company on a variety of other projects. There is an expectation that rearranging the layout of the plant will improve productivity, safety and address noise issues.
Solutions:
WMEP Manufacturing Solutions consultants assisted the US Aluminum team in developing a new plant layout to include the existing building and the adjacent structure. The layout plan focused on positioning the racking, roll formers and vibratory machines in the most efficient arrangement possible to increase flow and response time and reduce non-value-added activities. Another goal was to create more space and racking to meet future increases in demand. Consideration was made for eventually moving the paint line and other equipment from a facility a short distance away to the new, adjacent building as part of the second phase of the project.
Results: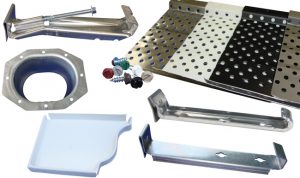 Increased sales by $500,000
Cost Savings of $86,000
Plant and equipment investment of $140,000
Other investments of $40,000
Improved layout to accommodate growth
Improved productivity and safety
Reduction in noise
Increased capacity by 100 percent