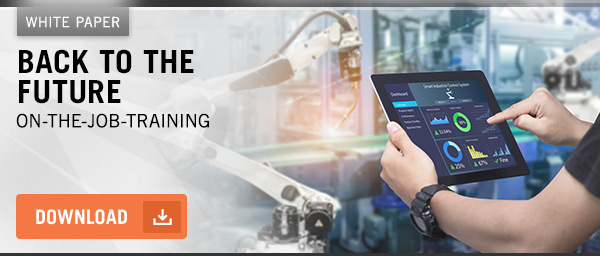 Combat the existing and pending skills gap
In manufacturing, on-the-job training (OJT) is recognized as one of the best ways to share knowledge about processes and procedures. As more and more retirees leave the workforce and take their expertise with them, the industry has reached a critical moment.
In many facilities, OJT is only as good as the most experienced worker. The key is capturing that valuable tribal knowledge and standardizing it. Tooling U-SME's report, Back to the Future: On-the-Job-Training—Standardized Work Programs Boost Manufacturing Competitiveness, provides insight, case studies, worker qualification standards, and actionable best practices.
Get your copy today to learn how you can develop a quality OJT program in your workplace and call us directly if you have any questions or contact WMEP Manufacturing Solutions for more information.
Contact us for a free consultation!