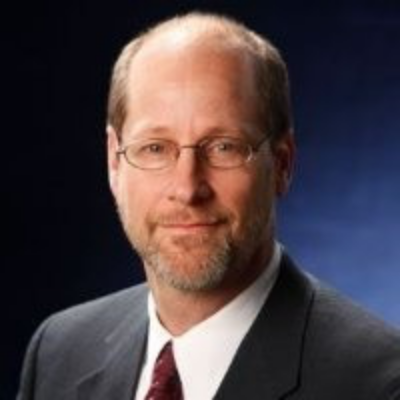 Stephen Smiley spent a major portion of his career working for a large, multinational corporation revered for its operational excellence before shifting into leadership roles at smaller manufacturers.
Smiley has taken that varied knowledge and experience and transferred it to his role as a senior consultant at WMEP Manufacturing Solutions where he works to make small and mid-size manufacturers in Wisconsin more productive.
"I work with businesses to build capacity so they can continue to grow and move forward and benefit all their stakeholders, which include their customers, supply chain partners and employees," Smiley said.
A mechanical engineer by trade, Smiley spent the early part of his career as a design/development engineer. A desire to be more involved in high-level decision-making led Smiley to pursue an MBA from the University of Wisconsin-Madison.
He spent a major part of his career at Emerson Electric Co., a global industrial firm. Smiley worked at Emerson's Racine operation, which produces food waste disposers and instant hot water dispensers for home and commercial use.
After a 15-year stint at Emerson, Smiley worked for smaller and start-up manufacturers in day-to-day leadership roles such as general manager and chief operating officer.
"I took a lot of things I learned in a larger organization that's known for operational excellence and transferred that to smaller organizations," Smiley said.
In his role as senior consultant with WMEP Manufacturing Solutions, Smiley said a simple, but vitally important first step, is meeting with manufacturers at their facilities to discuss their needs.
"When we have that dialogue about how we can help we start to eliminate some of their fears," Smiley said. "It's tough running a business. We go in and it's a big load off their chest just to be able to talk to somebody and hear about a few things that they can do to move forward."
Identifying ways to boost productivity is often a vital part of the process.
To that end, WMEP offers the Transformational Productivity Initiative, a public-private partnership designed to improve productivity performance in Wisconsin's small and mid-size manufacturers.
WMEP identifies the factors that affect and limit growth, and then works with individual companies to develop ways to increase productivity.
"One of the things TPI does is gets the executive team and the ownership team together and identifies the things the business really needs to work on to move forward," Smiley said. "WMEP has the ability to help them on those pain points and develop solutions to them."
The nature of the TPI assessment process creates a trust and bond between the manufacturer and WMEP, he said.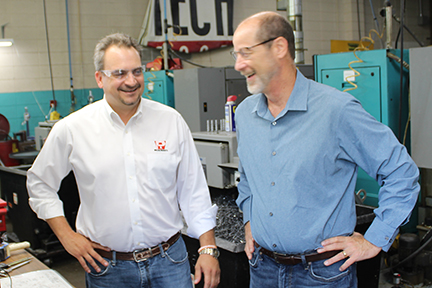 "You have to build that trust and also have to have the breadth of knowledge," Smiley said. "We make it easy for our clients to transform. We'll come in and hold their hand, we'll be there with them, and we'll walk it all the way through with them. We are trusted advisors, and they accept us all the way through the journey."
Smiley has always been intrigued with the challenges and opportunities in manufacturing.
"I like the excitement of making things, but I also understand the marketplace and the needs and opportunities it presents while applying the skill sets and knowledge that people have," Smiley said. "There are a lot of really smart people out there and it's really about connecting them and understanding how they can meet a need in the marketplace and help their customers."
The coronavirus pandemic has presented an array of challenges for manufacturers, making it even more crucial that they optimize productivity.
"The biggest challenge for manufacturers today is the changing world they live in. They faced the pandemic, going through it and coming out of it, and now potentially going back into it again," Smiley said. "Things are changing so dramatically and so quickly. They have to adapt and be open to change."
Many manufacturers have discovered ways to thrive despite challenges tied to employee recruitment and supply chain issues.
"They have to step back and take a deep breath and understand that things are changing, so let's change together," Smiley said.
With the challenges come opportunity, he stressed.
"This is the most exciting time for manufacturers in recent history. There are a lot of opportunities," Smiley said. "What can they do to be smarter? If they have a supply chain issue, for example, can they redesign the product or can they go to the customer and say I've got this issue and how can we work together to meet your needs. The need to communicate and work together is greater today than ever."
A native of Delavan in Walworth County, Smiley and his wife, Debra, currently reside in Racine. They have three adult children.
Outside of work, Smiley likes bike riding, camping, fishing and landscaping. He also enjoys wood bowl turning.
"I basically take a block of wood, put it on a lathe and take a gouge and turn into a bowl," Smiley said. "It makes great gifts."
Contact us for a free consultation!