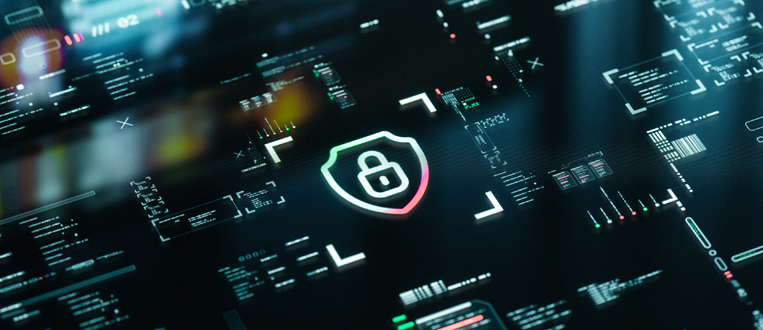 Did you know that manufacturing is now the most targeted industry for cyber attacks? The average cost of a data breach for a small business is $105,000. Can your firm absorb that cost? Can you risk the down time and the damage that a data breach would cause your business?
Industry 4.0: Managing cybersecurity where OT and IT meet
Old style manufacturing equipment was not connected to a network, and that physical separation provided some level of security. Automation and other Industry 4.0 technologies bring many benefits and increased efficiencies to manufacturing facilities, but networked machines are at greater risk of cyber attack.
Operational technology (OT) is the traditional physical world of machines and manufacturing equipment. Information technology (IT) is the more recent digital world of servers, storage, and networking used to run applications and process data.
OT and IT have different security priorities, but these worlds are converging. As a result, manufacturers must enable strong cybersecurity safeguards to prevent a breach.
How the MEP National Network helps
A new infographic details some of the risks posed by Industry 4.0 technologies and actions that manufacturers can take to protect themselves from a cyber attack. It also provides examples of how MEP Centers work with manufacturers to find solutions to their unique cybersecurity challenges. These include:
MEP of Louisiana helped Haydel's Game Calls, a 12-employee, nationally recognized leader in the manufacture of quality game calls, with a "blow wet" feature that sets it apart, by conducting a cybersecurity assessment and training to make sure that its sensitive and highly competitive data and processes would be secure.
New Hampshire MEP helped JMK, Inc., which designs, manufactures, and distributes commercial electromagnetic interference and radio frequency interference powerline filters and suppression devices for commercial, military, and medical applications map a way forward after a data breach. New Hampshire MEP engaged Mainstay Technologies and performed a gap analysis for compliance with NIST Special Publication (SP) 800-171, which details the recommended security requirements for protecting controlled unclassified information in nonfederal systems and organizations. This included creating an action plan and setting milestones toward achieving compliance. Following the plan, the company installed the necessary hardware and implemented training and procedures to enhance its security.
Manufacturing Works in Wyoming helped L&H Industrial, a leader in technology innovations, custom manufacturing, and services for heavy industrial machinery used in mining, oil and gas, railways, and other industries, stay on track to continue to do business with the Department of Defense. This included linking it with 4th State Communications to document and solidify its internal cyber standards to complete a NIST SP 800-171 assessment and submit a new system security plan.
South Dakota Manufacturing and Technology Solutions helped Rensberger Technologies, a manufacturer with about 15 employees that creates custom precision components for aerospace, defense, and medical equipment, achieve its AS9100 certification, complete a cybersecurity compliance assessment, and develop a system security plan, along with an action plan and milestones, enabling the company to retain its customers.
What can you do to protect your firm?
It's important for firms to adopt Industry 4.0 technologies to stay competitive. Upgrading cybersecurity must be integrated into that effort to protect both your business and supply chains. Download the new infographic, Integrating Cybersecurity With Industry 4.0: What It Means for Manufacturing, to learn more about the challenges and how MEP Centers can help your company. The MEP National Network™ has the resources to help you safeguard your information, your systems, your employees, and your product. Contact your local MEP Center, WMEP Manufacturing Solutions, for assistance.

ABOUT THE AUTHOR

Katie Rapp is a writer/editor for NIST's Manufacturing Extension Partnership where she helps NIST MEP staff use plain language so their readers can understand what they write the first time they read…
Contact us for a free consultation!