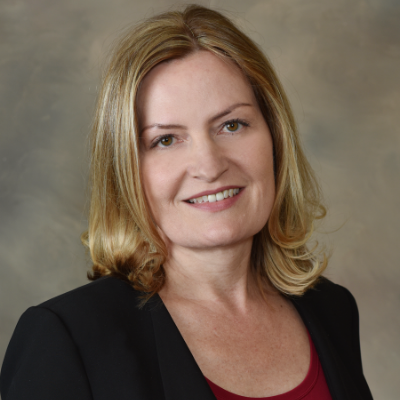 Faced with an array of workforce challenges, Wisconsin manufacturers are investing in process improvement and automation as a means of dealing with an increasingly tight labor market.
Such steps are often strategic, and necessary, for manufacturers to build capacity and increase output without boosting staffing levels.
A first step towards that end tends to be an organizational assessment to identify opportunities for improvement. Value stream mapping is often a good start.
"Then we start to see where we can bring in efficiencies and opportunities to close gaps," said Carol Crawford, transformational service leader and senior consultant at WMEP Manufacturing Solutions. "Oftentimes, automation or incremental automation enters the equation at that point. But without looking at it from an organizational standpoint, you can miss opportunities or improve in a silo that might be at the detriment of some of the other interdependent processes."
Colin Wilson, service line leader for automation consulting at WMEP, described automation as the "first floor" on which manufacturers build their productivity improvements.
"It's not your foundation," Wilson said. "Your foundation is a culture of continuous improvement and best practices. If you automate the wrong process or a process that isn't mature, you can end up just making a bad product faster. We like to understand where a business is and where they're going before we really start talking about investing in automation."
Crawford and the WMEP team are adept at helping manufacturers understand the direction in which they are headed and how they are going to get there, Wilson said.
"We want to understand where labor is actually being spent. We want to save labor hours," he said. "That's what this whole redeployment is about."
From there, WMEP consultants work with manufacturers to develop a three-year automation investment plan, not only from the capital expenditure side, but on how to support that equipment and keep it running, Wilson added.
Investing in the appropriate type of automation in essential, Crawford explained.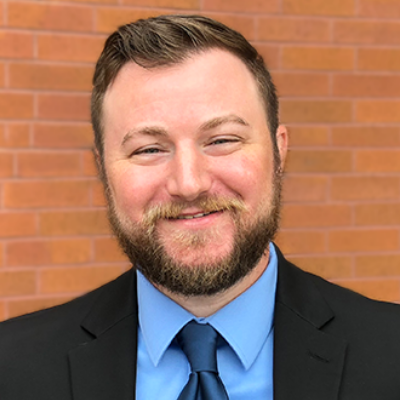 "We see a lot of automation equipment that's brought in that's used as a coat hanger or where the shop towels are drying out because people haven't planned for it," she said. "They see maybe a piece of the operation that they want to automate and quickly jump to that without taking a step back and looking at it holistically and planning for it."
Part of the planning for automation is making sure that employees in the company are on board with the move, Crawford added. This means clearly understanding the reasons why the manufacturer is automating, even if it's a simple process.
Employees should be part of the automation journey from the decision-making process through implementation so that it becomes an integral part of a workforce plan, Crawford stressed.
"Then you don't have challenges with the adoption from the people that have to work alongside the automation," she said.
Automation isn't always limited to the shop floor, Crawford said.
"Sometimes it's a business process that's automated. Automatic invoice payment, quoting, resume review," Crawford said. "It just depends on what the client and WMEP together have mutually determined as the next best step to consider for automation."
Internal communication is critically important when it comes to automation, Wilson said.
"You can contrast your organization against some of your competitors and say, 'We're behind the times already so we want to bring in equipment and we're going to upskill our workforce.' You are going to get more skills at a higher pay rate for us to be able to accomplish this,'" Wilson said.
In addition, employees need to be identified early on to work on the support side of the operation so that the equipment can be kept running and productive, Wilson said.
Implementing automation involves assessing roles and responsibilities for employees and whether they have the skill set to take on slightly different job.
"When we're talking about upskilling, we're talking about taking employees who may not have that skill set directly, but they show an aptitude," Wilson said. "When we're giving the training to these employees, we're really giving them an opportunity to advance their pay level and also advance their skill sets. Showing that investment in your employees really tells them that you're there for them in the long run. And if we're all more productive and we're getting more product out the door with the same number of people, then we can redeploy people away from processes that they really don't like to do anyway. That all builds upon this story of upskilling our workers for a more successful manufacturing environment."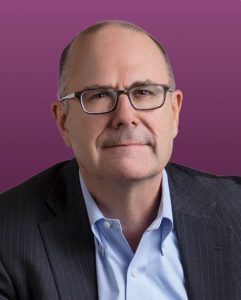 Automation implementation can sometimes provoke anxiety among workers amid concerns that their jobs will be eliminated, Crawford said.
"You need to win the hearts and the minds of the people who are working in the areas that will have the automation brought in, or it won't go smoothly," she warned. "Robots will actually increase human employment, not decrease it. The fear of losing your job, that's not going to happen. Not only do the employees have a chance to increase their skills, choose and do more of the things that they enjoy doing that are potentially safer for them, but they also get to learn new skills and that alone drives engagement. They're part of the process and part of the solution."
Technical skills are needed, of course, when it comes to working with factory automation, but human skills remain important, Crawford said.
"Things like cognitive flexibility, empathy, emotional intelligence, creativity, innovation, quick decision making and critical thinking," Crawford explained. "It's very holistic in terms of developing the employee. Therein lie a lot of opportunities for engagement. You're really investing in the whole employee."
Small and mid-size manufacturers might feel like they don't have the depth to manage the shift to automation, Crawford added.
"Certainly, WMEP can help them with that," she said. "WMEP offers a host of services and support to help employees develop as we automate. But continuing that training and making organizations become learning organizations is really what we try to do when we bring in automation and perform process improvement overall."
Automation is able to provide a value-added element that can be important for manufacturers that are facing profitability pressure stemming from rising materials costs, supply chain issues and increased labor costs due to a limited pool of potential employees, Crawford noted.
"Although top line sales might be doing well, many manufacturers are struggling to maintain profitability levels and automation can help with that," she said. "We have a client where we put in a simple conveyor system that allowed the machine operator to be freed up to run several machines while the conveyor system took care of that process. As a result, the company was able to become a lot more productive and efficient, and their value-add revenue increased dramatically."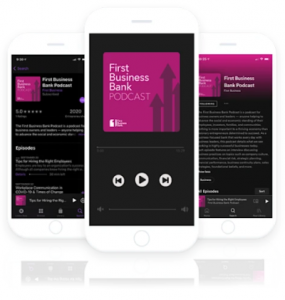 Automation doesn't necessarily mean a major capital outlay, Wilson pointed out.
"There are a lot of methods to go about bringing automation into your facility and it doesn't necessarily always lead to writing a big check," he said.
The article above was written using the FIRST BUSINESS BANK PODCAST: Investing In Manufacturing Automation, listen to it here.
Make sure to check out the rest of First Business Bank's podcasts and resources for manufacturers.
Contact us for a free consultation!