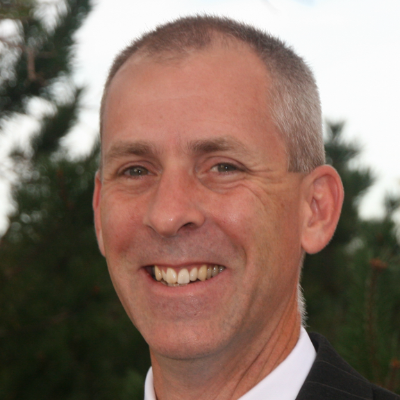 Business Development Leader – Madison Region
Andy Broderick has spent his entire career forging personal relationships.
Those skills and experience come in handy in Andy's role as Business Development Leader for the WMEP Manufacturing Solutions' Madison region.
He previously served as an account executive at Royle Printing Co., Sun Prairie, covering New England and Europe, and was major gifts officer at St. Mary's Hospital and Care Center Foundation, Madison.
"I have worked 20-plus years in sales and consulting roles in service, non-profit and manufacturing industries in everything from multinational corporations to small "mom and pop" shops," Andy said. "The wealth of knowledge and expertise in manufacturing is widespread and deep at the WMEP, and I add to that a perspective that comes from of working with people and building relationships which is also important."
Manufacturing is the cornerstone and lifeblood of communities throughout Wisconsin, he said. "My role is to connect people with solutions, whether it is through our manufacturing specialists or other resources that the WMEP can provide. It's almost like being a matchmaker," Andy said. "Matching challenges with solution providers leads to exceptional relationships."
That is where Andy's professional strengths come in. "Throughout my life I've been connecting with people, building and cultivating relationships," he said. "This is why I am excited to work at the WMEP. When manufacturers thrive, the communities thrive, and I look forward to establishing the connections make that happen."
He earned a bachelor's degree in business administration with an emphasis on finance and marketing from the University of Wisconsin-Oshkosh. He competed on the school's track and country teams.
Born near Washington, D.C., Andy also has lived in the Minneapolis-St. Paul area, the San Francisco Bay area and Atlanta. He currently resides in Madison with his wife, Julie, who works as a dental hygienist, and their two sons, Camryn and Bram.
Andy enjoys hockey, baseball and is a coach of his boys' Little League team in West Madison. "When I'm not coaching baseball for the boys, I'm watching them play for their respective hockey teams and trying to get them to do their homework," Andy said.