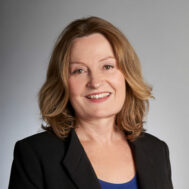 Talent & Culture Services Leader | Senior Consultant
Carol brings a diverse management background including experience in Operations and Supply Chain Management, Lean Six Sigma, Quality Systems, New Product Development, and Multi-site Project Management in manufacturing and software environments.
Carol has worked for several large companies, including Brady Corp., a subsidiary of Rockwell Automation, 3M, and, prior to her arrival at the WMEP, Microchip Technology. Carol also managed a small touchscreen electronics manufacturer and experienced firsthand some of the unique challenges and opportunities, including championing the sale to a strategic buyer in the semiconductor industry.
Skill Set
Lean Six Sigma Operations
Supply Chain and Global Sourcing
ISO 9000 Quality Management
Leadership and Workforce Development
Strategic Planning and Execution
Design for Six Sigma (DFSS) New Product Development and Commercialization
Change Management
Sustainability
Experience
Division Director
General Manager of a small $5M, 15 employee electronics company
Lean Six Sigma Black Belt
Design for Six Sigma (DFSS) Commercialization Leader
Supply Chain Manager
Certifications
Six Sigma Black Belt
APICS certified in Production and Inventory Management (C.P.I.M.)
ISM Certified Purchasing Manager (C.P.M.)
Certified Professional in Supply Management (CPSM)
Lead QMS Auditor (ISO 9001:2015) with experience implementing and auditing to various integrated management systems
TSC Trained Service Provider for The Sustainability Consortium (TSC) on TSC tools and methodology to better support consumer goods companies and retailers
Education
MBA from Marquette University, BBA from UW Madison – Marketing & International Business
Carol and her family live in Fox Point, WI. They enjoy attending the Renaissance Faire together and are active in Boy Scouts.