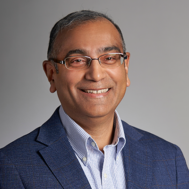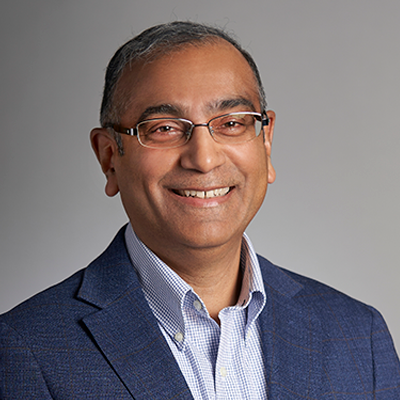 Executive Director/CEO
Executive Director/CEO Chris Baichoo is an innovative and resilient leader who is ideally equipped to help small- and medium manufacturers thrive in today's highly competitive, international marketplace. He brings a powerful combination of an engineering mindset, people-centered change management expertise, exceptional interpersonal skills and extensive experience opening global markets in the US, Canada and Asia.
Chris paid his own way through college by refurbishing cars and working as a sheet metal operator. Those experiences gave Chris an appreciation for the critical role of labor and a commitment to creating positive work environments. He is strongly committed to the idea of "paying it forward" and excited to use his skills and experience to help Wisconsin manufacturers thrive in what he believes will be a renewed resurgence in U.S. manufacturing.
Skill Set
Business Development, with a focus on small- and medium-sized companies
Change Leadership
EBITDA/P&L Leadership, with a focus on profit generation initiatives
Lean Manufacturing
Marketing Strategy, including brand positioning, brand management, segmentation and vertical marketing
Operations Management
Organization Design
Process Excellence & Improvement
Product Innovation, Development & Management
S&OP/SIOP Development & Execution across global regions with a focus on efficient planning and demand fulfilment
Sales, including extensive experience in Asian markets
Strategic Planning
Supply Chain Optimization, both offshoring and reshoring
Talent Management
Experience
Served in executive leadership roles at C-suite and VP levels at small- and medium-sized manufacturing companies in the US, Canada and Asia
Facilitated scalable sales growth across product categories at levels ranging from 200%-500%
Identified marketplace gaps and oversaw efforts to successfully design, launch and manage new products to accommodate them
Increased labor efficiency and capacity
Reduced operating expenses by millions of dollars using Lean tools and strategy alignment
Slashed employee turnover rates by improving employee sourcing, selection, onboarding, engagement and development
Certifications
Awarded US patent 5,864,941for method to supply custom heaters in 24 hours vs four weeks
Bronze and Silver Lean Certification
Hubspot Inbound Marketing Certificate
Six Sigma Green Belt Certification
Certificate In Private Company Governance
Education
MBA, Marketing Southern Illinois University
Bachelor's Degree, Mechanical Engineering Missouri University of Science and Technology
When Chris isn't helping Wisconsin manufacturers, he loves working on refurbishment projects around the house and enjoys travelling with his family, learning about different cultures and trying new cuisines.