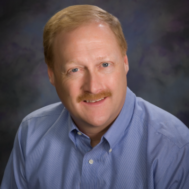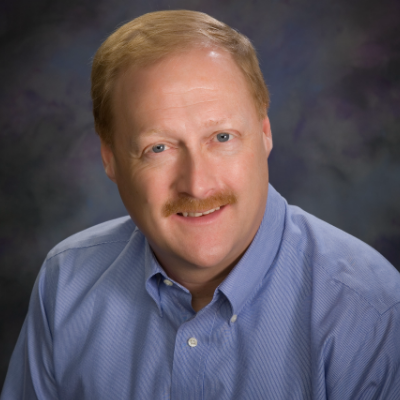 Senior Vice President Consulting Services
A Manufacturing Specialist in the WMEP's north region, George brings more than 25 years of leadership, strategy, sales, marketing, quality and operations experience across a spectrum of manufacturing and service sectors.
These include both business-to-business and business-to-consumer channels in consumer products, paper, packaging and energy.
"What drew me to the WMEP is its excellent reputation, the opportunity to work with great people and most importantly the vision and commitment to make a real difference in growing Wisconsin manufacturing through a range of consulting services," George said.
His core competencies include customer-focused innovation, global expansion and workforce engagement.
Before coming to the WMEP, George served as principal of Str-Axios Consulting, which focuses on profitably growing businesses through strategy development, deployment, alignment, growth initiatives and cultural change.
He earned a Bachelor of Science degree in Geological Science from Penn State University and an MBA from York College in York, Pennsylvania. George also serves as an adjunct professor, teaching corporate strategy and international trade and finance in the Lakeland College MBA program. He also teaches international leadership for Concordia University Wisconsin's Master of Liberal Arts program and entrepreneurship at the University of Wisconsin-Stevens Point.
George and his wife, Ramona, are long-time residents of the Neenah area and are the parents of three children. He enjoys travel, tennis, history and following his favorite sports teams, which include the Green Bay Packers and the Penn State Nittany Lions (sorry, Bucky fans).
He has served as an assistant Boy Scouts scoutmaster, committee chair for Boy Scouts, president of the Green Bay Junior Gamblers hockey program and president of the Valley Figure Skating Club.
This consultant loves travel adventures with his wife and three grown children. In his free time, he enjoys studying history, especially Civil War era, rooting for the Packers and Penn State Nittany Lions and caring for his eleven acre homestead- Hickory Haven.
Feel free to read or download George's most recent blog: "What is the true value of your business?"
"WMEP did an excellent job with my employees and the company. Taught Operations how to become more efficient. Would highly recommend them to others."

Tom Sowinski, VP Operations, Pflow Industries
Click here to review Colin Wilson and George Bureau's September 2022 – Wisconsin Automation, Technology & Systems Pulse Survey Findings.
The purpose of this pulse survey is to explore Wisconsin Manufacturers plans for and perceptions of Automation, Technology and Systems, and to provide a benchmark for Wisconsin manufacturers to gauge their response to current challenges against.