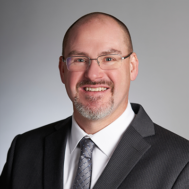 Consultant
Jay is originally from Appleton WI and has been a resident of the Fox Valley for most his life. Jay's career began more than 20 years ago working as an engineering intern for several paper mills in the Fox Valley while working towards his Industrial Engineering degree from UW-Platteville. His professional career has given him experience with production supervision, industrial engineering, lean and six-sigma, and adult education in paper, meat packaging, foundry, and the WI technical college system.
Education:
UW-Platteville (BS-Industrial Engineering)
UW-Oshkosh (Master of Business Administration)
TWI Institute (Job Instruction, Job Relations, Job Methods)
Skill Sets:
Lean Training
Kaizen Facilitation
Value Stream Mapping / Swim Lanes
A3 Projects
Time Studies for Standard Work and Incentive Systems
SMED
Six Sigma Green Belt
Certifications:
TWI 10-hour trainer – Job Instruction, Job Relations, Job Methods
Jay, his wife and 7-yr old son live in Howard and enjoy family time camping, hiking, and biking. Jay also enjoys hunting, his pet parrots, and doing stained glass and wood-working when his time allows.