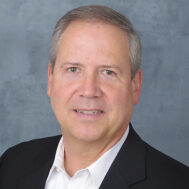 OpEx Consultant
Jay has over 25 years of operational excellence experience focused in Lean Systems, Manufacturing Engineering and Project Management for the automotive, power management, and water flow & filtration industries. Jay has helped many organizations on their journey to achieve Operational Excellence by designing, implementing and continuously improving manufacturing systems that optimize people efficiency, material flow, process/test equipment, automation, assembly methodology and company culture.
Skill Set
Lean Plant/Business Transformation Planning and Implementation
Lean Manufacturing System Design & Implementation
Plant Layout Design and Optimization
Manufacturing Expansions, Plant Consolidations, Manufacturing Startups
Product Relocations, Component Outsourcing/Insourcing
System Development/Implementation: Cost Out, Capital Management, Continuous Improvement, Project Portfolio Management
Optimizing Manufacturing Cell Flow, Material Flow, Information Flow
Problem Solving: Six Sigma (DMAIC), 5 Why, 8D, RCCM
Daily Management Improvement System Development and Integration
Lean Culture via Continuous Improvement & Lean Kaizen Workshops
Lean Tools – Value Stream Mapping, Quick Changeover, 5S, TPM
Lean Principles Training & Toyota Kata
Standard Work Creation & Implementation, Job Instruction Training (TWI)
Company Production Systems (TPS) Origination, Assessment and Improvement
Program/Project Management (Growth, Cost Out, Capital Equipment, Automation, Capacity Increase, Manufacturing Footprint, NPD, Value Analysis/Value Engineering)
New Product/Process Development/Improvement and Production Launch
Employee Training/Coaching and Functional Competency Model Development
Experience
Lean Engineering Manager: Water Softener valves and systems
Manufacturing Engineering Manager: Batteries, Exhaust Systems, Catalytic Converters, Heat Exchangers
Engineering Manager: Drive Shafts, Propeller Shafts, Steering Shafts
Program Manager: Transformers, Voltage Regulators, Switchgear
Production & Facility Maintenance Manager: Batteries
Certifications
Lean Enterprise College – Lean Leader
Lean Manufacturing Engineering & Lean Product Engineering – Lean Leader
Lean Facilitator & Kaizen Leader
Six Sigma Green Belt – DMAIC
Six Sigma Green Belt – DFSS
Manufacturing Engineering Professional
Project Management Instructor
Education
MBA, Operations/Finance ٠ Cardinal Stritch University
B.S., Mechanical Engineering ٠ University of Wisconsin-Milwaukee
Jay and his wife live in Sussex and have two adult sons. In his free time, he enjoys spending time with his family, doing home improvement projects, relaxing in northern Wisconsin and watching home state college and professional sports.