By: Brian A. Weiss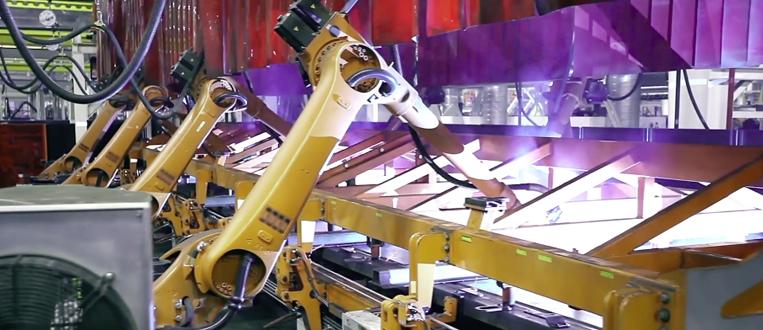 From my standpoint, technology transfer is not easy, especially when attempting to introduce a new capability or technology into the manufacturing sector. Smaller manufacturers in particular present unique environments and challenges that must be appropriately understood if the transfer is to be successful.
NIST researchers have an ally that makes technology transfer less daunting — NIST's Hollings Manufacturing Extension Partnership, also known as MEP. The MEP National Network™ comprises NIST MEP and MEP Centers located in all 50 states and Puerto Rico, the MEP Advisory Board, MEP Center boards, and the Foundation for Manufacturing Excellence, as well as more than 1,400 trusted advisors and experts at approximately 450 MEP service locations , like WMEP in Wisconsin. The Network's state-based Centers are hubs where small and medium-sized manufacturers can connect with government agencies, trade associations, universities and research laboratories, state and federal initiatives, and a host of other resources to help them grow and innovate.
In the nearly 10 years I've been performing manufacturing research, I've been fortunate to meet many members of the manufacturing community including manufacturing researchers, technology developers, technology integrators, and manufacturers themselves. I am grateful for all these relationships, some of which have led to formal collaborations. Before I started working with the MEP National Network, I tried to build up my own network of manufacturing community members. However, I happily discovered firsthand that the MEP Network was a force-multiplier that could reach a much vaster swath of the manufacturing community at a much faster rate than I could realistically achieve by myself.
Manufacturers Speed Real-World Research
Several years ago, I invented the Position Verification Sensor (PVS), which, when paired with its test method — Identification and Isolation of Robot Workcell Health Degradation — enables monitoring of the health of a robot workcell by measuring how well it repeats its movements and providing pass/fail feedback on the presence of errors. While I'm still evaluating the sensor and test method in the lab, I realized when I developed them that my research could be accelerated by getting input from the manufacturing community. I knew the community could offer perspectives on the work that I wouldn't get in my lab. The challenge I faced was effectively transferring the PVS technology from NIST to the manufacturing community.
My technology transfer journey began with several focused efforts that did not involve NIST MEP or the MEP National Network. Although I found value in these interactions, I wanted to increase my outreach without compromising the time available to me for lab research. So naturally I was enthusiastic when I was presented with the opportunity to participate in an MEP Collision Event hosted by several MEP entities in New York in 2019. For two days across multiple cities in New York, I met with multiple manufacturers, technology providers, New York MEP Center regional offices, and research universities. This one event led to a formal collaboration involving the PVS and test method. This collaboration continues today and has been going great.
Following this successful interaction, I increased my engagement with NIST MEP personnel. We created a Cooperative Research and Development Agreement (CRADA) Consortium to engage state-based MEP Centers, including regional offices and their partners, on the piloting of the PVS and test method. This CRADA is mutually beneficial to NIST, the MEP National Network, and the participating manufacturers.
To date, multiple MEP Centers across the U.S., including some of their collaborating partners, have joined the CRADA. As part of the CRADA, participants have received a research license for the PVS, which has enabled them to integrate the system in their own facilities for pilot studies. Under the CRADA, MEP Centers and their collaborators can explore the feasibility and practicality of the PVS and decide whether to apply for a commercial license for the technology or develop services based upon it. Participants have also gotten greater insight on the health and repeatability of their workcells using the PVS.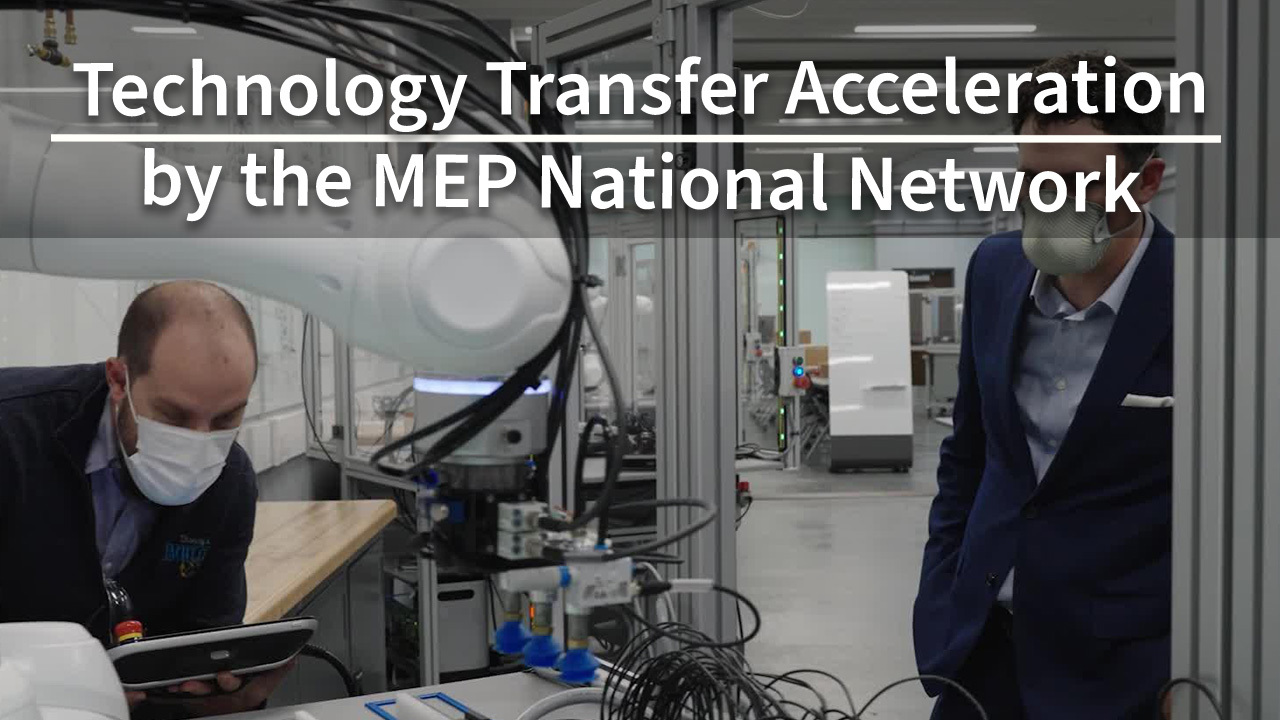 With this CRADA, collaborators not only provide NIST with their initial impressions of the technology, including what they like about it and how they think it could be improved, but also valuable data from the execution of the test method within their own workcells. Some collaborators are sharing additional robot performance data along with workcell maintenance records. Collection of this data will improve NIST's understanding of how pass/fail PVS data can be coupled with specific workcell performance data to speed the identification of emerging performance degradations and predict future ones. As this understanding of data relationships further matures, it too will be transferred to the manufacturing community for its feedback and benefit.
How To Get Involved
I have found the MEP National Network and my NIST MEP colleagues to be invaluable to my research and technology transfer efforts. The Network is a near limitless source of practical feedback and candid perspective on what the manufacturing community finds most useful to increasing its productivity, efficiency, and overall competitiveness. Contact WMEP.org for more for more information on getting started in Wisconsin. Likewise, the Network's infrastructure provides the community a way to access innovative emerging technologies developed by NIST researchers like me that could enhance its businesses and achieve its goals.
If you would like to get involved in these technology transfer opportunities or just learn more about the CRADA Consortium, please email [email protected].MEP National Network and Technology
ABOUT THE AUTHOR

Brian A. Weiss is a mechanical engineer and project leader at the National Institute of Standards and Technology (NIST). His current research efforts are focused on developing the necessary…
Contact us for a free consultation!