Meet Craig Fey, WMEP's new Business Development Specialist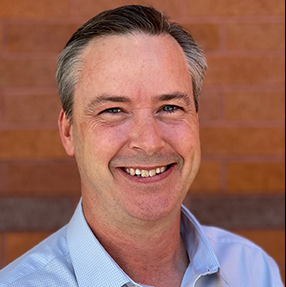 There are nearly 10,000 manufacturers in the State of Wisconsin. And although WMEP has partnered with nearly half of them, there are still companies out there who haven't yet discovered the benefits WMEP can bring to their organization. That's why we've created a new position: Business Development Specialist.
The "why" behind this new position
To learn why this role is so important, for both our organization and for Wisconsin manufacturers, we checked in with our Director of Business Development, Mark Hatzenbeller.
"One of WMEP's biggest differentiators from other consulting options is that we're not selling a service, we're providing a solution that drives measurable impact," stressed Hatzenbeller. "We dig deep to pinpoint a company's challenges and uncover and address the contributing factors."
Hatzenbeller believes the Business Development Specialist will become an integral part of the WMEP difference and sees the position's responsibilities as falling into three main areas:
Conducting the upfront research that ensures our business development team has the information and company background they need when making initial contacts with prospective clients.
Creating brand awareness for WMEP through marketing and networking efforts, and handling event follow-up. This includes researching and producing the WMEP trend reports Pulse surveys on issues that are likely to impact Wisconsin manufacturers.
Managing the behind-the-scenes elements critical to an effective launch with a new client, such as completing requests for proposals and coordinating initial visits from one of our subject matter experts.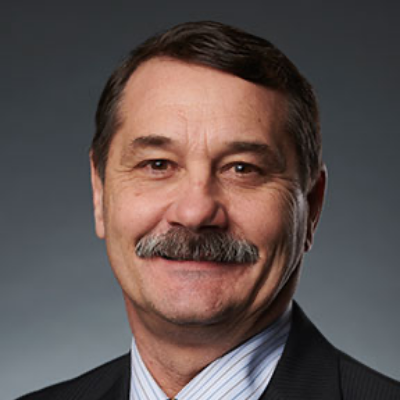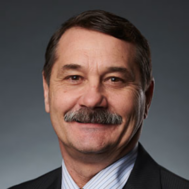 "This role helps our clients, it helps our business development team and it's one with a career pathway," said Hatzenbeller. "People in this role will have the opportunity to grow, evolve and have a long-term career with WMEP."
Our new Business Development Specialist, Craig Fey
Fey joined the WMEP team in September and we've been incredibly impressed by his hit-the- ground-running attitude and the key strengths he brings to this new role.
He's been a business owner himself
Earlier in his career, Fey owned an aquarium business and has a keen understanding of the day-to-day challenges our business partners face such as business finance, customer service issues, sales and client contact. Said Hatzenbeller, "He connects well with business owners because he knows what they're going through."
He's been the operations manager at a Wisconsin manufacturer
Following that role, Fey moved into the coffee industry and headed operations at Burman Coffee Traders for over a decade. There he oversaw and motivated the fulfillment team, managed customer relationships and tracked and reported inventory assets.
"Between inflation, supply chain issues and employee retention, it's a hard time to be a manufacturer," said Fey. "I've dealt with a lot of the same issues our manufacturers face, and this gives me an invaluable perspective."
He loves to learn
Given the breadth of ways WMEP can help a manufacturer—with everything from human capital to sustainability, automation and technology to certifications—there's a lot for a new employee to take in. "My onboarding process has been outstanding," reported Fey. "Every day I get to dive in and learn something new, which is great."
Fey described the level of expertise WMEP consultants bring to manufacturers as "mind-blowing" and is excited to learn from them. "It's a team of highly experienced professionals who are great listeners and great thinkers. They know how to get to the heart of the problems a manufacturer faces—and how to pass their knowledge along to our partners."
This on-the-job learning is complemented by Fey's bachelor's degree in Geography, with an emphasis on Urban Development and a minor in Business Law, from the University of Wisconsin-Whitewater. He also completed the University of Wisconsin's Small Business Launch into Leadership program.
He prioritizes relationship-building
In his professional life—and off the clock (more on that below)—Fey works hard to build connections. "A lot of my role is about creating and nurturing relationships," said Fey. "I'm working to understand what our manufacturers need, then point them in the right direction in terms of the ways WMEP can help, whether that's to be more efficient, to save money or to retain employees—which is one of the biggest challenges for many right now."
When Fey isn't connecting with Wisconsin manufacturers or discovering new and better ways to support WMEP's business development team, you might find him on the ice. After spending his childhood playing hockey, Fey introduced his sons to the sport and soon found himself coaching. In addition to coaching two teams (which he's thoroughly enjoyed), Fey has served on the Verona Wildcats Youth Hockey Association board of directors since 2018. Other free-time pursuits including spending time with his family, cooking, grilling, golfing and reading.
---
Guest author: Vicky Franchino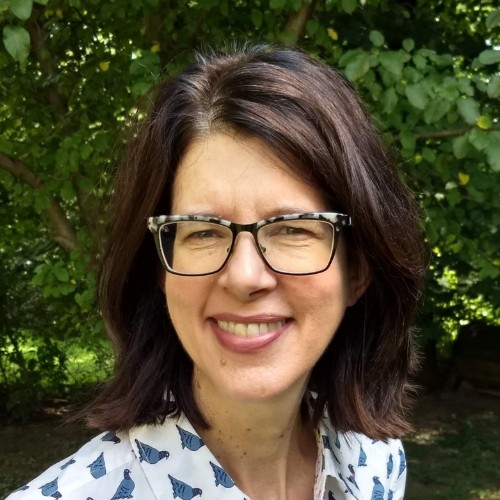 Contact us for a free consultation!