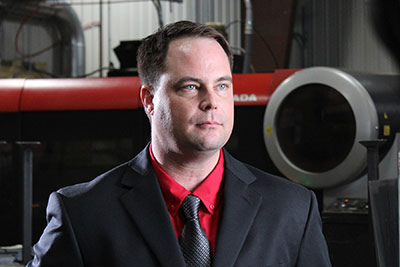 WMEP helps Go Fast Manufacturing meet growing demand
How can a company with proven marketplace demand and ambitious plans for growth achieve its goals in a tight labor market?
Go Fast, a Wisconsin-based manufacturer of industry-leading pallet and sawmill equipment, knew automation was key. To help ensure success, Go Fast partnered with WMEP, the Wisconsin arm of the MEP National Network, a public-private partnership that advances manufacturing in the U.S.
Start with a profit/risk analysis to identify high potential interventions
Step #1 was a PRA©, WMEP's Profit Risk Assessment. This structured assessment confirmed Go Fast's belief that automation could be a game changer.
Next up: Decide what to automate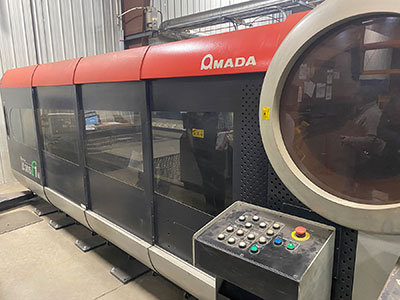 WMEP conducted an AutomationAdvisor assessment. WMEP worked with Go Fast to evaluate any process that required physical labor, then provided a prioritized list of processes to automate, ranked by their likely return on investment (ROI).
One option quickly rose to the top: replacing an outdated plasma table with a laser cutter. "We had already identified that as a place to automate," said Dan Berken, president of Go Fast. "It was helpful to have WMEP's confirmation."
WMEP appreciated the hands-on approach Go Fast took during the assessment. "When we work together, the output is always better," stressed Colin Wilson, senior consultant for automation at WMEP.
Ensure employee buy-in
Although employees often saw automation as a threat in the past, today it has a more positive reputation. Automation eliminates jobs that are dull, dirty and dangerous, and helps position companies as forward-thinking and innovative, which ultimately leads to more growth and opportunities for companies.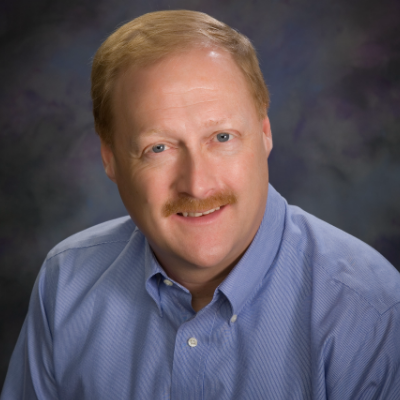 "Wisconsin simply doesn't have the people we need to fill the jobs," stressed George Bureau, vice president consulting at WMEP. "The more we automate, the more we create opportunity and higher paying jobs. It's a win for Wisconsin manufacturers and employees."
To drive acceptance, Go Fast worked with employees to show how the new equipment would improve their jobs.
"Everybody in our facility could see this would help make our product better and easier to produce," said Dennis Berken, Go Fast managing member.
Innovation drives impressive results
Go Fast installed the laser cutter in late 2022 and the benefits were evident immediately.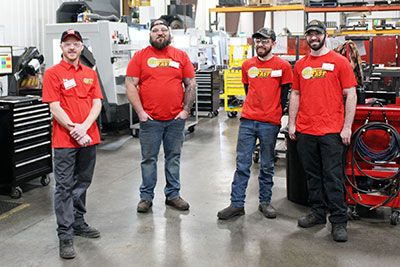 Equipment payback in less than a year. The equipment is designed to run two shifts; the company achieved fast payback running just one. Go Fast will save even more as production ramps up.
Increased manufacturing speeds. While the old system ran up to 400 inches a minute, the new one runs up to 4000.
Enhanced product accuracy and safety. Internal control helps drive improvements in both areas.
Increased employee efficiency. Go Fast was able to re-deploy half a full-time employee.
Savings in outsourcing costs. Go Fast brought a sizeable portion of work back in-house.
Improved control of the R&D process. Go Fast slashed lead times and improved product quality. "During COVID, outsourced work had lead times of three to 10 weeks," said Dan. "In-house we can handle things in hours."
Insights into product improvements. "We're learning from this installation, and I think we'll see new products and better processes coming out it," said Dennis.
Writer, Vicky Franchino
Contact us for a free consultation!