COMPANY PROFILE:
Located in Milwaukee and founded in 1893, Leader Paper Products is a leading supplier of envelopes. They can convert a variety of proprietary and specialty papers and stock over 100 paper grades from paper mills throughout the world.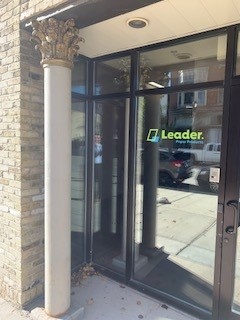 SITUATION:
Leader Paper has a large production facility and wanted to find a technology solution that would help them consolidate data to drive business decisions. The Leader Paper team also wanted to include tools to help support their operators on the floor with machine information. Current machinery on the floor would need to be upgraded to support this endeavor. Operations and Information Technology groups would also need to be included since a holistic solution would require bridging the shop floor and digital environments.
ACTIONS:
Leader Paper turned to WMEP Manufacturing Solutions, which it had worked with on several prior projects. WMEP recommended its IT-OT Assessment to get an understanding of the machinery, desired features, and project timeline. After the assessment, WMEP and Leader Paper reviewed the results jointly, and mutually established a plan for implementation efforts, which included adding intelligence to the existing machinery and adding HMI software. The solutions included efforts from both the OT and IT teams.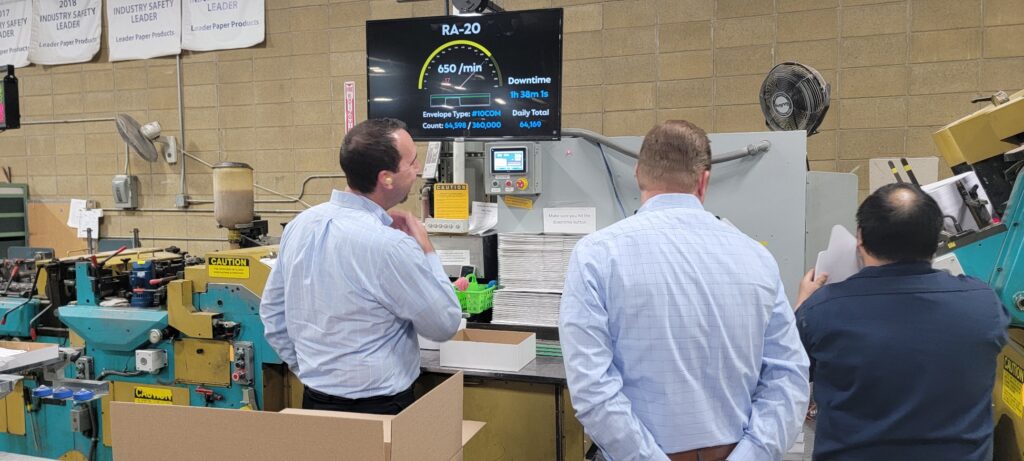 RESULTS:
Architecture for connecting existing machinery to current plant networks.
Building cybersecurity into IT and OT network connectivity plan.
Plans for adding modern controls to existing machinery.
Evaluate software and hardware solutions for data visualization and analysis.
Identify vendors that have experience in IT-OT project implementation.
We have used WMEP to help manage several projects related to lean manufacturing. To know they help companies with IT and OT connectivity was a pleasant surprise. Cory Larson and the team at WMEP were a great help in keeping the project on task and driving Leader Paper to viable solutions. We will continue to lean on WMEP to expand the solution throughout the manufacturing facility.

Steve Hipp, President & CEO, Leader Paper