Dane Manufacturing Tour & Executive Meet-Up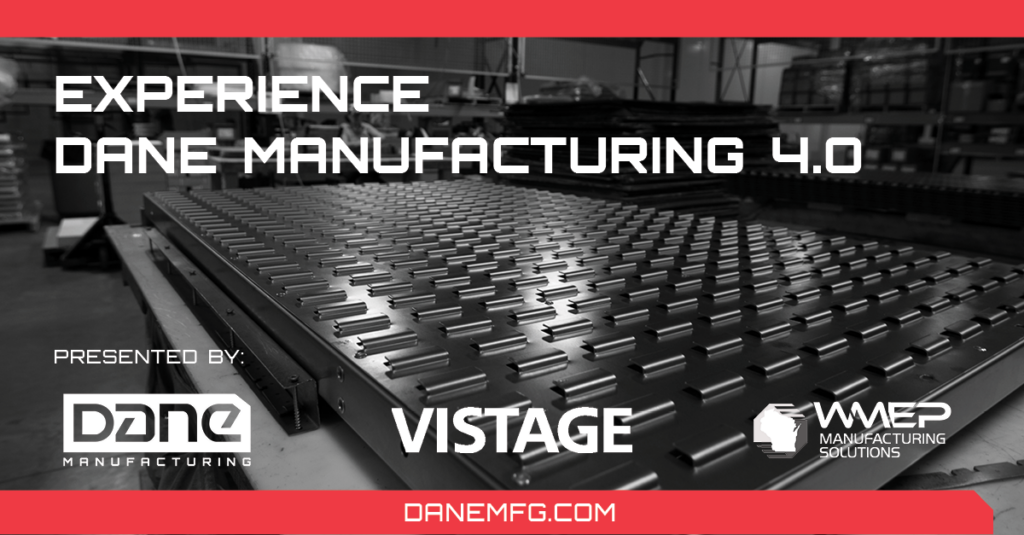 Celebrating Manufacturing Month!
WMEP Manufacturing Solutions in Partnership with Dane Manufacturing & Vistage
---
Customers need metal solutions from reliable manufacturers that can grow and adapt to their needs. Performance is part of our DNA. In fact, it's been part of Dane Manufacturing for over 100 years. Our daily pursuit of excellence, commitment to state-of-the-art equipment, streamlined operations and a robust quality system backed by ISO 9001:2015; result in premier metal manufacturing services with exceptional on-time delivery that our customers depend on. As a result, Dane Manufacturing won the Wisconsin Manufacturer of the Year Award for exceptional entrepreneurism.

Experience Manufacturing 4.0: Join us for an immersive tour of our cutting-edge manufacturing facility where innovation comes to life. Witness the state-of-the-art technology, precision processes, and skilled team members that powers our operations.
Network & Connect: Connect with fellow manufacturing executives, owners, and experts in the industry. Share ideas, insights, and experiences over appetizers and beverages.
Exclusive Opportunity: Don't miss this unique opportunity to experience the magic of manufacturing up close and connect with like-minded executives from Vistage, WMEP and other manufacturing affiliates.