Influencing Workplace Inclusion
Looking to understand what drives an inclusive culture and where your teams may be on the journey? Then this workshop is for you!
We invite you to join us at Miron Construction's Green Bay offices for a pre-conference workshop to the 15th Annual Wisconsin Sustainable Business Council Conference. The workshop will be presented by Ed Egan, Owner and Learning Coach of Double E Workplace Solutions, LLC.
Cost is $50 - lunch is included.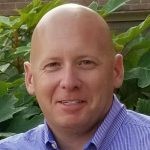 This 3.5-hour in-person workshop is focused on identifying and enabling the inclusion journeys of yourself and the teams you work with. We will focus on self-reflection, understanding others' needs and will culminate with commitment and action planning discussions that enable an inclusive workplace.
Upon completion of the workshop, participants will be able to:
• Recite the five levels of Inclusive Leadership & identify who from their location exhibit those behaviors.
• Identify the value they and others bring to the team.
• Identify where their teams are doing well and where they need support with inclusion efforts.
• Recite the common biases seen in the workplace and how they can impact inclusion.
• Recite everyday micro-aggression examples that can impact inclusion .
• Understand how to drive inclusion efforts and gain the support they need from others in their organization.