The Case for Maintenance Excellence- Free Webinar
A robust maintenance program can improve safety and quality, reduce costs, and increase manufacturing capacity. This session will explain the value of a quality maintenance organization and culture.
Take-Aways:
You will learn and understand why maintenance is not a cost center.
You will learn how a quality maintenance program can increase your company's capacity.
You'll learn how to understand and calculate the cost of downtime and how to use this information to help your organization.
Featured Speaker: Jeffrey Craig, Senior Project Manager; Fuss & O'Neill Manufacturing Solutions -
Jeff has more than 25 years of experience in Engineering and Maintenance Management. A natural leader, Jeff has spent his career training both civilians and military personnel in the art of technical and program management. He is an expert in safety program management and has extensive process improvement experience.
As a Reliability and Maintenance Professional for Fuss & O'Neill's Manufacturing Solutions, Jeff works with clients to integrate total process management to improve efficiency, safety, and the bottom line. Jeff is an expert and proponent of TPM (Total Productive Maintenance) and Maintenance Excellence procedures because he has seen, firsthand, the benefits these practices bring. He integrates his practical experience into classes to emphasize real-world applications and to effectively communicate the subject matter. He focuses on individualized client attention and recognizes that an off-the-shelf approach is never an option.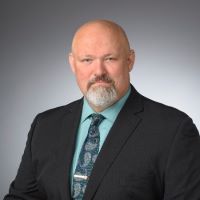 ---