WMEP's AutomationAdvisor™ assessment a critical step in the process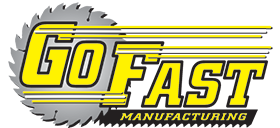 Imagine this scenario. You run a thriving, well-respected equipment manufacturing company. Sales are up, you've grown your production space and added new employees. You have ambitious growth goals and some good ideas of what it will take to meet them, including an increased reliance on in-house manufacturing and the need to automate some portion of production. But you'd love help vetting your plans—with a partner that has nothing to gain from your equipment decisions! And if that resource could point you in the direction of financing assistance, even better.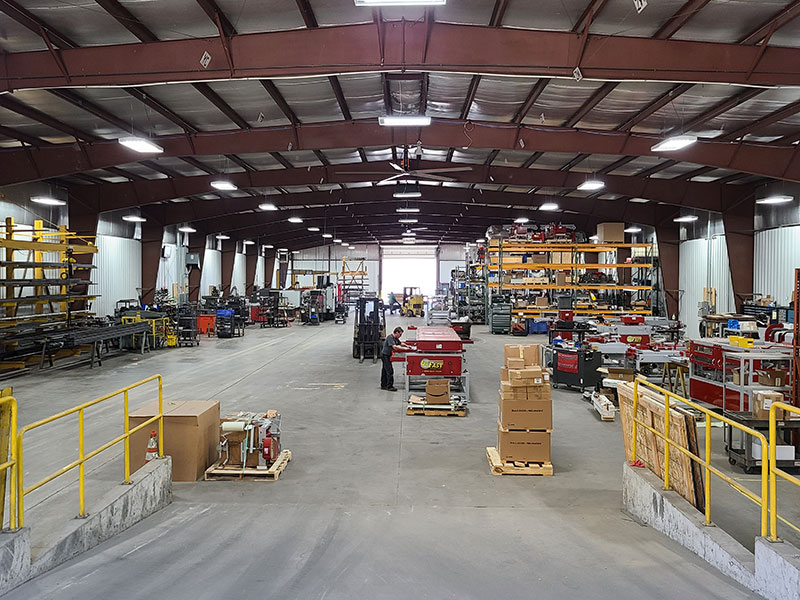 That scenario is exactly where Go Fast Manufacturing found itself back in 2021. "We were in a period of fast-paced growth and knew automation was important to achieving our goals," said Dan Berken, president at Go Fast. "But we were hitting some roadblocks and our bank suggested we talk to WMEP."
To gain critical insights into the company's operations, metrics and goals, WMEP recommended its comprehensive PRA©—Profit Risk Assessment—and Go Fast immediately saw the value in that approach. Automation was one of the key recommendations to come out of the assessment in late December 2021. In June 2022, WMEP urged Go Fast to apply for the new WEDC Automation Implementation Grant to help pay for it (see the sidebar for complete details on the grant).
"The cost of automation can be prohibitively expensive for smaller manufacturers," said George Bureau, vice president consulting at WMEP. "Banks, naturally, want minimal risk on their loans. They appreciate having an expert weigh in on the value and impact of an automation upgrade. And it's invaluable to know a manufacturer can tap into funding assistance."
---
Automation Implementation Grant lowers the risks of implementing automation
Recognizing inexperience around automation plus its sometimes-hefty price tag can keep smaller manufacturers from making necessary upgrades, the Wisconsin Economic Development Corporation (WEDC) and the Wisconsin MEP Network came up with a two-step process to lower the risk of automation implementation for Wisconsin manufacturers.
Step 1 is an AutomationAdvisor® assessment conducted by WMEP Manufacturing Solutions or the UW-Stout Manufacturing Outreach Center. This assessment provides the manufacturer with equipment recommendations and a road map to acquire, install and get their equipment up and running efficiently. During Step 2 the company shares project documentation and completes a post-project survey.
To qualify for the grant, the company must have purchased or leased equipment between March 3, 2022 and December 31, 2023. Qualifying manufacturers can receive up to 20% of the total equipment purchase cost (capped at $35,000) or up to 10% of the equipment lease expense (capped at $15,000), contingent on the current availability of WEDC program funds.
---
Automation increasingly viewed as a positive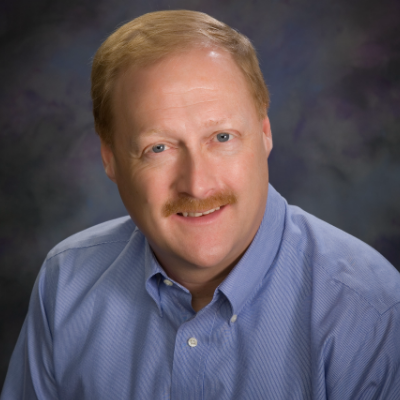 Although many saw automation as a threat to jobs in the past, that mindset has largely disappeared. Automation can help minimize the number of jobs that fall under the dreaded trio of dull, dirty and dangerous. Plus, in today's challenging employment environment, it can often be the only way a company can run a full production schedule.
"Wisconsin simply doesn't have the people we need to fill the jobs," stressed Bureau. "The more we automate, the more we create opportunity and higher paying jobs. It's a win for Wisconsin manufacturers and employees."
Go Fast already knew automation would be critical to achieving its ambitious goals: It would minimize outsourcing, which would cut costs, improve quality control and speed production time. To help gain employee buy-in, the company worked hard to convey the equipment would enhance, not replace, their jobs.
"Everybody in our facility was engaged and excited about the automation," said Dennis Berken, Go Fast managing member. "They could see this would help make our product better and easier to produce and they were fully on board."
"Our staff can see how fast we're growing," said Dan. "They understand we need more help to achieve our goals and appreciate the gains in accuracy and speed we get from automation."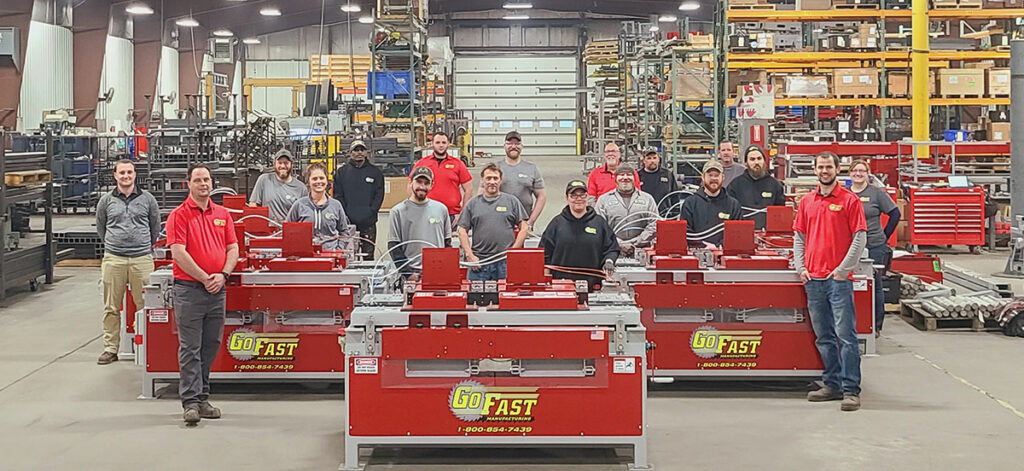 AutomationAdvisor™ assessment pinpoints best place to automate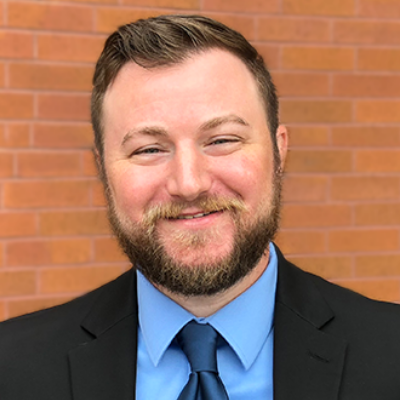 During the assessment, WMEP evaluated any process that required physical labor. The result of the assessment was a prioritized list of processes Go Fast could consider automating, ranked by their likely return on investment (ROI). "This head-to-head analysis gives manufacturers the data not only to see which processes could be automated, but which make the most sense," said Colin Wilson, senior consultant for automation at WMEP, who oversaw the assessment at Go Fast.
Based on the assessment, one option quickly rose to the top: replacing an outdated plasma table with a laser cutter. "We had already identified that as a likely place to automate," said Dan. "It was helpful to have WMEP confirm that was the best place to spend our money."
WMEP appreciated the hands-on approach Go Fast took during the assessment. "We're the experts on automation and implementation but the client is the expert on their processes," stressed Wilson. "When we work together, the output is always better. That was certainly the case with Go Fast."
Automation drives impressive results at Go Fast
Now that the laser cutter has been up and running since mid-November 2022, Go Fast has ample proof automation was a smart choice for the company.
Equipment payback in less than a year. This speedy ROI is especially impressive given that the company achieved payback running just one shift. The equipment is designed to run two shifts, which means Go Fast will save even more as production ramps up.
Increased manufacturing speeds. While the old system ran up to 400 inches a minute, the new one runs up to 4000.
Enhanced product accuracy and safety. Internal control helps drive improvements in both areas.
Increased employee efficiency. Go Fast was able to re-deploy half a full-time employee, a critical benefit given the challenges of hiring sufficient staff.
Substantial savings in outsourcing costs. Go Fast has been able to bring a sizeable portion of work back in-house.
Improved control of the R&D process. Being able to update/redo parts in-house enhances quality and minimizes lead time. "During COVID, we were seeing lead times of three to 10 weeks for outsourced work and in-house we can handle things in hours," said Dan. "Time is of the essence on many of our projects, so keeping them in-house is a huge advantage."
The company has also seen an unexpected benefit from the automation: insights into how to improve the Go Fast product line. "Our customer base is all about automation, and our success going forward is going to be driven by how effectively we can automate our equipment to meet our customers' needs," said Dennis. "We're learning from this installation, and I think we'll see new products and better processes coming out it."
WMEP and WEDC team up to help companies "go fast"
"Running a small business is a challenge every day," said Dan. "We appreciate WMEP's second set of eyes and insights into our strengths and weaknesses, plus WEDC's financial help. Those are going to make a big difference long term." Ready to optimize your automation investments? WMEP's AutomationAdvisor™ assessment could make a critical difference. Learn more at WMEP.
Guest author: Vicky Franchino
Contact us for a free consultation!