Competing for talent in a tight labor market is challenging enough, but once Wisconsin manufacturers have success in attracting employees, it becomes increasingly important to then focus on retention strategies.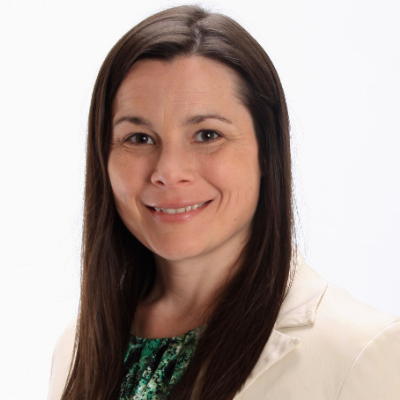 There are several factors that companies have control over as it relates to retaining employees, starting with the onboarding process for new hires.
"This ultimately is an employee's first impression of your organization," said Beth Aldana, operational excellence service line leader for WMEP Manufacturing Solutions. "It's very important."
Next, manufacturers must pave the way for employees to be contributing members of the team and make them feel appreciated for what they bring to the organization. This is followed by driving performance expectations, Aldana said.
"Every day when somebody goes to work, they want to know what winning looks like," she said. "And if your company doesn't do a great job of setting those expectations, making them visible, it's hard for employees to see what their impact is on a daily basis."
Yet another key factor is continually developing employees in the workplace.
"Start that dialogue very early in their employment relationship with the organization, and then support them achieve those development goals throughout their employment," Aldana said.
When it comes to the onboarding process, a first impression can make or break a manufacturer's ability to retain an employee over the long term.
"If we all think about our careers and our past experiences, we all probably have some great experiences and maybe some not so great experiences. A lot of those start with that first day at an organization," Aldana said. "If your company doesn't have a well-defined onboarding process, you're missing a big opportunity to have an impact on keeping those employees at your organization." A 2021 Gallup poll showed that about only 12% of companies handled onboarding well, according to employee responses, revealing a major
disconnect between a company's ability to retain employees based on first impressions.
"We spend quite a bit of time putting together the documents, the policies, the procedures, the job-specific training, but we really are missing an opportunity to start engaging that employee from that first time that we meet them," Aldana said.
The virtual work environment that became more prominent during the COVID-19 pandemic has added a layer of challenge to the onboarding process, she said.
"The virtual environment can create a whole other level of disconnect for a new employee, and it makes it that much more challenging to help them feel welcome and to feel like they're part of the team," Aldana said.
Expanding onboarding beyond a function of the human resources department is important in getting an employee acclimated to a new organization, she said.
"The hiring manager and the team in which that individual is going to be joining, they really have the ability to have a tremendous impact on that onboarding experience," Aldana said. "I've seen it where HR takes the lead, but I've also seen it where the hiring manager and HR collaborate and addresses all the areas of onboarding while also helping that individual become part of the team as quickly as possible."
Beyond the crucial first impression, employee engagement becomes a key factor in retaining top performing workers.
"A lack of engagement in manufacturing is oftentimes a self-perpetuating cycle," Aldana said. "If a manufacturing organization has a high level of disengagement, it's going to continue that cycle until the organization creates an environment to stop it. When people are so focused on surviving day to day with the challenges in front of them, it doesn't give employees an opportunity to provide ideas and solutions that might have a longer-term impact, and eventually they may stop bringing forth those ideas because they feel that they're not being heard."
An ultimate measure of engagement is when an employee quits their job, but warning signs can arise that signify employee discontent.
"Depending upon how widespread the issue is with a lack of engagement, it can definitely show up in many of your manufacturing Key Performance Indicators," Aldana said. "Your level of quality, customer service, productivity, all of those, if they're not trending the way that they could be, you might want to take a step back and then dig a little bit deeper and start to get some feedback from individuals on the floor because typically those are a result of something that's going on."
Manufacturers need to have a process or method for gathering employee feedback, such as employee surveys.
"Daily team meetings, huddles, just general touchpoints with your team to have a two-way dialogue, understand what's going well, what's not going well, what can we maybe be doing differently. That's important," Aldana said.
Once a process is in place, it's important to act on it, she added.
"If you're getting some feedback from employees, the worst possible thing you can do is not act on that feedback," Aldana said. "Not that you can implement everything that's provided, or solve every problem that's brought forth, but there has to be some action if people are providing feedback on what they think could help improve the organization."
Driving performance management can also create accountability and help keep a team cohesive and mitigate attrition, Aldana noted.
"It's all about creating those expectations and being transparent with it, and then also making it a habit of revisiting what those expectations are on a regular basis," she said.
Rewards linked to performance also drive employee engagement, Aldana said.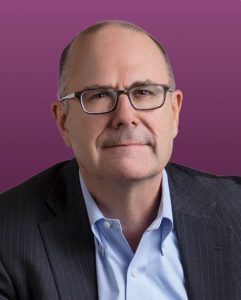 "The important part is that you celebrate the success and you show the appreciation to your employees. And once you get to know the individuals on your team well, you'll start to understand what different folks see as a form of appreciation," she said. "Some may look at it more as financial, some want just more of a show of appreciation from their leadership team. But ultimately, if you have goals and targets and the team is meeting them, that should be tied back into a rewards program."
What works for one group of employees may not for another, Aldana said.
"The important thing is to celebrate the successes with your team as you achieve them," she said. "And if you do well, move the target. Make it a little bit more challenging for yourself next time, to keep moving the group forward."
Overall, employee development is essential in retaining workers, according to Aldana.
"If you feel that you're not advancing, or you're not developing within the career or the job that you have, there's a strong probability that you may be a little bit disengaged, and maybe looking for other opportunities," she said.
Employees and employers each must take initiative in order to maximize worker retention, Aldana said.
"It's definitely a two-way street," she said. "The individual has to be interested in bringing forward the strengths they have, areas that they maybe want to develop in, but even more important is that an organization has to create an environment that allows people to do that, that allows people to feel comfortable in coming forth with their developmental needs and create an environment where they can actually achieve them."
In small and mid-size manufacturers, those developmental needs and goals may not always be a vertical climb, Aldana said.
"The ladder might not be as tall for a small organization because there's just not space to go vertically," she said. "A different way to frame it is to look at expanding horizontally. What are some different responsibilities, some different skills that employee can maybe develop that makes them more valuable to the organization, helps them support the organization in different ways? Growth isn't necessarily about climbing the ladder. Growth is about developing your skillsets and your capabilities, and what you're able to do for the organization."
Flexibility from the manufacturer and its employees sets the framework for the most productive path toward employee retention.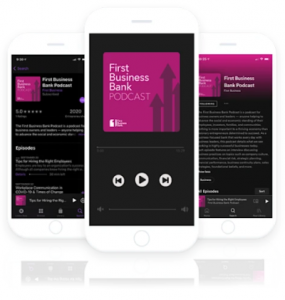 "You have to be flexible," Aldana said. "And to do that, your folks on the shop floor have to be trained in a wide variety of processes. Get them to have more skills that can spread across the board. It applies on the shop floor and in the office, too."
The article above was written using the FIRST BUSINESS BANK PODCAST: Investing In Manufacturing Automation, listen to it here.
Make sure to check out the rest of First Business Bank's podcasts and resources for manufacturers.
Contact us for a free consultation!