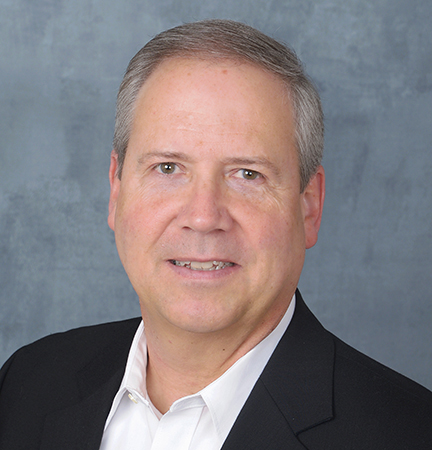 When WMEP adds staff to our Operational Excellence team, our top criteria include strong manufacturing experience, a commitment to and proven history of continuous improvement and exceptional people skills.
The newest member of our team, Jay Schmidt, brings a wealth of each. Here's why we know he'll be a great resource for Wisconsin manufacturers.
He has years of experience in automotive, one of the most demanding and competitive industries around
Jay has worked at some of the top automotive suppliers in the world—including Johnson Controls, Delphi Automotive and Modine Manufacturing.
He describes the automotive industry as a world where "You've got to be on the top of your game, or you're out." Which means Jay understands the pressure Wisconsin manufacturers face to deliver the highest quality product at the lowest possible price, on time, each and every day. And he knows how to make it happen.
"Jay has experience working in several advanced manufacturing environments where there's a high expectation of continuous improvement," said Beth Aldana, WMEP's Operational Excellence Service Line Leader and senior consultant. "Regardless of the industry or situation our clients are in, they'll benefit from the skills and experience he brings to their challenges."
He excels at launching new processes and improving existing ones
Think of a challenge or situation a manufacturer is likely to face and we can virtually guarantee Jay has successfully navigated it at some point in his career. After all, this is a man who has launched new plants and consolidated existing ones, has been involved in numerous plant expansions, sees new process launches as "a real fun part" of his job and has played a key role in transformational projects that saved his employers millions of dollars.
To illustrate, here's the story of one of Jay's favorite transformation projects.
A Wisconsin plant was facing two critical problems: low productivity and high levels of employee turnover. To solve them, Jay focused on four key things: identifying waste, creating standard work processes to reduce variation, redesigning the employee workstation for a better employee experience and putting strong metrics in place to allow for monitoring, control and sustained improvement.
Jay taught the team to target waste throughout the manufacturing process, then asked the operators to work together to define a standard production process. During these efforts, Jay and plant staff realized there were inherent problems in the current process: it relied on multi-piece production, which exacerbated production flaws; process ergonomics were poor; and the process consisted of a mind-boggling 50 motions and 60 parts.
Together the team developed an updated production process that relied on one-piece flow (where the operator focuses on a single part at a time, which, by its very nature, delivered significant quality improvements). They redesigned the workstation to improve ergonomics and cut the process to 15 motions and 20 parts. And they defined which metrics would help them control the process and determine whether they were getting better.
The end results were impressive. Productivity went up by 30% and employee turnover was cut from losing one in four new hires to one in fifteen.
To what does Jay attribute his success when faced with challenges like this? A healthy respect for the team on the floor, where he's spent a large portion of his career. A talent for asking the right questions—and listening to the answers. And a strong commitment to learning a manufacturer's products, processes, people and goals so he can help deliver sustainable solutions.
He understands the importance of relationship building and employee development—and how to make it happen
"There is almost nothing that's more important to the success of a manufacturing operation than the training and development of your people," stressed Jay. "No matter what role people play in your plant, you need to make it a priority to grow and develop your staff and help them move forward in their careers—and that's never been more true given the current state of hiring."
He has more than two decades of experience growing and developing teams and is understandably proud of his success in this area, with employees across a wide range of job titles.
He works hard to put himself out of a job
Jay comes into each new assignment with the end goal of making himself superfluous. To get there, he takes the time to learn about his client's challenges, how they've tried to address them and what's worked and what hasn't. He learns the manufacturer's vision for the plant, involves employees at every level to find the solutions that will get them there, helps the team find ways to effectively implement those solutions and works with them to create a sustaining process.
"My job is to be a teacher and to take the manufacturer on a journey of continuous improvement," said Jay. "And if I've done my job right, eventually they won't need me—or, at least until they decide it's time to work on higher-level strategic things. And then I hope they'll call me again!"
When Jay isn't hard at work helping Wisconsin manufacturers realize their future state visions, you'll find him spending time with his family, doing home improvement projects, enjoying all that northern Wisconsin has to offer or catching up on UW and professional sports.
Guest author: Vicky Franchino
---
Contact us for a free consultation!