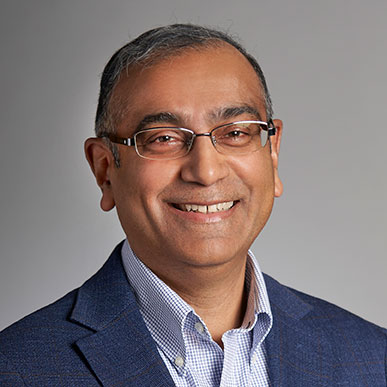 For Immediate Release
DATE – 1/5/2023
For more information, contact: John Stampen at (608) 698-5282 or [email protected]
WMEP Manufacturing Solutions (WMEP) today announced it has selected Chris Baichoo as its new CEO and executive director. Baichoo assumed the position on January 3, 2023 and brings more than two decades of manufacturing and marketing experience to the job. Tim Wiora, who previously served in this role from 2014-2022, will continue as CEO/Executive Director Emeritus until his retirement on July 5, 2023.
WMEP's key mission is to help small- and medium-sized Wisconsin manufacturers succeed, and Baichoo will build on an exceptional foundation laid by Wiora. "Tim took the WMEP to a whole new level," said Todd Zakreski, chair of the WMEP board of directors and president of HUSCO Automotive, LLC. "Through his leadership and innovation, the WMEP generated record impact dollars for Wisconsin manufacturers in the form of operational efficiency improvements, revenue growth, and job creation."
Baichoo will complement those efforts with extensive manufacturing experience and a strong history of driving increased sales, improving operational efficiencies and addressing employee and supply chain challenges. He has lived and worked in Asia, Canada and North and South America, and previously served in leadership roles at a number of highly respected manufacturers including Datec Coatings, Perlick Corporation, Federal Industries and Watlow Electric.
While Baichoo's impressive credentials will be key to his success, they aren't the only reason the board felt he'd be an exceptional fit. "We were looking for someone who was passionate about helping Wisconsin manufacturers and we've found that with Chris," said Zakreski. "He sees this position as a way to 'pay it forward' and his enthusiasm around making a difference really stood out."
"I see this role as a way to take everything I've learned in my career and help others thrive," said Baichoo. "I think we're on the cusp of seeing a lot of growth in U.S. manufacturing in the next three to five years and I'm committed to the WMEP's mission to help local manufacturers continue to grow and thrive—which will in turn enrich the lives of even more Wisconsin residents."
Baichoo holds an MBA from Southern Illinois University and a Bachelor's in Mechanical Engineering from Missouri University of Science and Technology.
ABOUT WMEP MANUFACTURING SOLUTIONS
WMEP Manufacturing Solutions is a private, nonprofit organization committed to the growth and success of Wisconsin manufacturers and is part of the MEP National Network™, a public-private partnership that advances U.S. manufacturing. MEP Centers are located in all 50 states and Puerto Rico and draw on the talents of over 1,400 trusted advisors and experts to provide assistance to small and midsize manufacturers. WMEP receives partial financial support from the Wisconsin Economic Development Corporation and the NIST Hollings Manufacturing Extension Partnership as a subrecipient of the Wisconsin Center for Manufacturing and Productivity.
Contact us for a free consultation!