COMPANY PROFILE:
Switzerland-based Aebi Schmidt Group, a manufacturer of municipal and agriculture machinery, acquired M-B Companies in 2017. M-B Companies is a manufacturer of airport runway maintenance equipment, pavement striping equipment, various size truck, tractor and loader attachment equipment, and replacement brushes. M-B Companies has two Wisconsin facilities – located in Chilton and New Holstein – as well as a plant in Muncy, Pennsylvania.
SITUATION: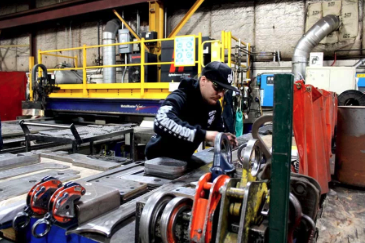 Existing plant featured a traditional manufacturing layout by functions with vehicles manufactured and assembled in bays and employees assigned by their specific function to the respective build locations. This created significant work in process, delays and challenges with schedules and employees. Manufacturing personnel had operated with the same manufacturing techniques and methods through institutional knowledge from senior employees. In 2020, the company planned an 86,500-square-foot expansion to the existing 47,000-square-foot Chilton facility. The expansion was planned to transform from building vehicles in place to a line flow throughout the operation.
SOLUTIONS:
WMEP Manufacturing Solutions' senior consultants worked with the company layout project team members in developing a new plant layout. The project was conducted in two phases. The first phase focused on the analysis and design process, which included training in lean principles, creation of a value stream map of current processes and identifying process change requirements. The second phase focused on creating the plant layout after weighing various alternatives.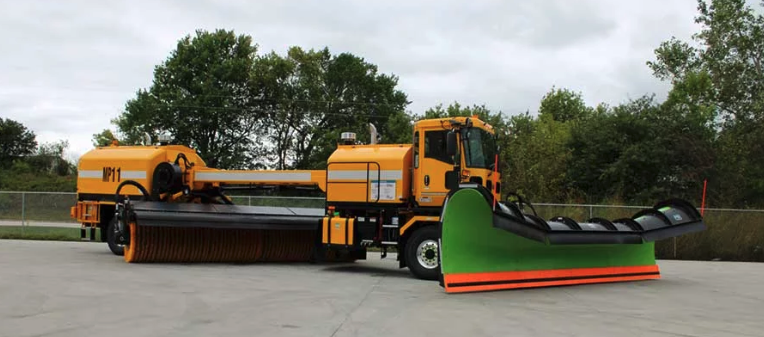 RESULTS:
Improved productivity and a better foundation for the company to achieve significant sales growth goals over the next few years
Better flow of product leading to improved throughput
Reduction of work in process
New plant and equipment investment with an impact of $12.3 million
Creation of 16 new jobs
TESTIMONIAL:
"Working with WMEP has been an advantageous endeavor. Laying out an expansion was a new experience for us. In using WMEP as a resource and facilitator of discussions, a cross-functional team of individuals developed the layout that we largely implemented. This has led to buy-in from other personnel that would not have occurred without WMEP's subject matter experts."

Chris Wallander, Operations Manager – M-B Companies Inc.