Taking Your Supervisor Skills to the Next Level – Madison
Cost: $975 - Special Offer! Second attendee from the same company receives half-price admission with the purchase of a full-price admission.
Once per week, every Tuesday beginning September 13th, 2022
Dates are: September 13, 20, 27 and October 4, 2022
Good leadership is not just characterized by the ability to motivate a group toward a common goal. It is the ability to cross over from being a person employees HAVE to follow, to a person employees WANT to follow. Our Supervisor Skills course will help develop and refresh your skills as a leader and offer a renewed outlook on true relational leadership.
Companies are demanding more from their supervisors while promoting younger, less experienced leaders. Combine that with an influx of a younger, independent workforce; and it is necessary for manufacturers to provide skills necessary to better communicate, motivate, and/or otherwise enhance supervisor skill sets.
Leaders maximize results by earning the respect of those they lead, reducing opposition from followers, and enlisting buy-in from their teams.
After attending this course, learners will recognize the tools needed to enhance their abilities as a supervisor.
The learner will be able to:
Modify their own personal leadership style for more effectiveness
Better relate to subordinates, peers and superiors based on the behavioral characteristics of all
Apply listening and communication skills to enhance information flow and increase department effectiveness and efficiency
Apply good time management principles to maximize available time by setting priorities
Join us for this four day workshop to learn how to enhance your skills and fill the gap with leadership development.
Supervisor Skills Case Study: Manitowoc Tool & Manufacturing Becomes an Employer of Choice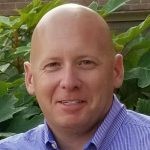 Featured Speaker: Ed Egan, Owner & Learning and Performance Coach; Double E Workplace Solutions, LLC – Ed Egan spent 26 years in the manufacturing sector of a global fortune 100 company. He started his career as a shop floor operator and ended up as a Global Learning Leader before starting Double E Workplace Solutions. His passion for learning and taking on new challenges opened the doors to the following roles throughout his career.
In addition to obtaining a Bachelor's Degree in Management from Cardinal Stritch University, Ed holds the following certificates: Human Resources, Career Coach, Six Sigma Green Belt, Registered Corporate Coach-WABC, and Certified Talent Optimization Partner with the Predictive Index.